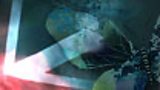 BBC Eurovision Simon
Blog posts in total 3
Posts
When you think of the Eurovision Song Contest, you might not always think of ground breaking music, or performances that push the envelope style-wise. But amongst the ballads and Euro-floor fillers there have always been acts brave enough to do their own thing.

Eight of this year's hopefuls made it over to Blighty, all keen to give a good account of themselves in front of the UK's most ardent and passionate Eurovision fans and we were on hand to welcome them. Find out their hopes, fears and costume choices for Eurovision in this exclusive video.

We travelled to Wales to get a sneak glimpse into the filming of the UK's 2013 Eurovision Postcard.