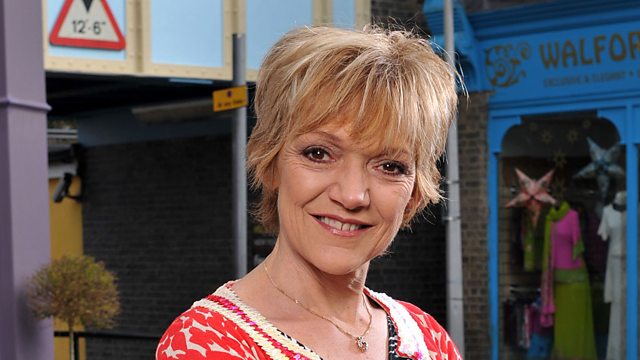 Get your tissues at the ready, because this is going to be emotional. After eight dramatic years of highs and lows, Jean Slater - cardigan collector and inventor of such noted culinary creations as "Sausage Surprise" - is set to leave the Square.
Gillian Wright said it has been "a huge privilege" to work on the show and that she "will miss EastEnders enormously, but it is time for me to step back and enjoy other acting challenges. I would love Jean to return to the Square one day. Let's hope this is not goodbye, but au revoir."
She added that "I treasure the viewers' care and love for the character, not only through her hard times but through all the laughter too."
We've watched Jean's character grow since her first appearance on 16th December 2004, having had to stand by and watch as her daughter, Stacey, went on the run for murder and her son, Sean, went AWOL after discovering that Roxy's child was Jack's and not his. She's struggled at times with her bipolar disorder but at last, things seem to have looked up in the form of retired copper, Ollie.
We're going to miss you and your Sausage Suprise, Jean!