Photo spoilers: Pat's all folks...
So long, farewell...
Our favourite pink lipped, diamante earing clad lady gets the send off she deserves. Pat's funeral is a very sad day for The Square's residents (and for us! *sob*)... Does everyone manage to hold it together?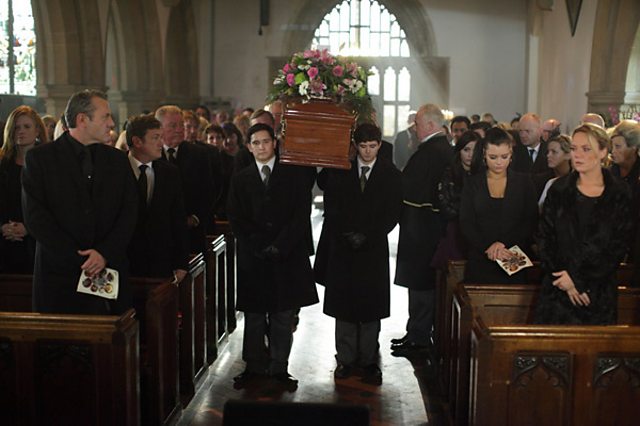 All comes out in the wash
Mandy bumps into Ricky in the Laundrette and they have an awkward chat. What does Mandy get off her chest?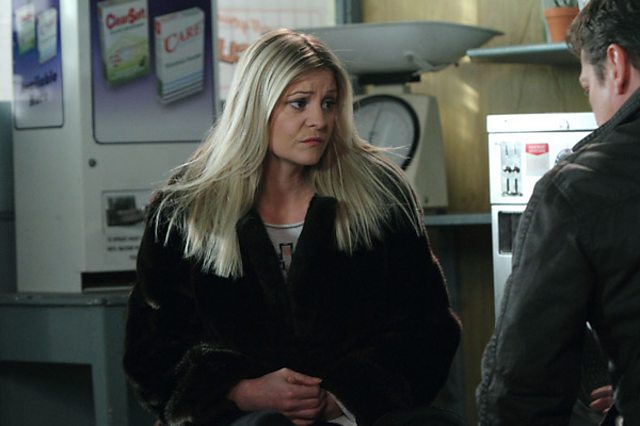 Not the time or the place...
Lauren is dragged home from The Vic after 1 (or 2!) too many. Considering it's Pat's funeral I think she may have a few apologies to make in the morning?!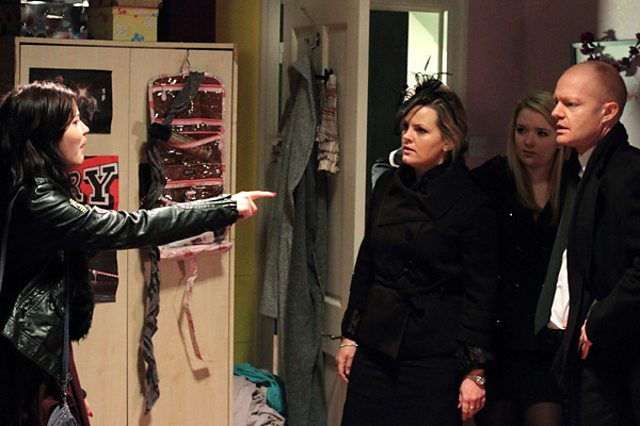 Ask for the Moon
Tyler provides Whitney with a much needed shoulder to cry on when the week's events become too much to handle. What will Fatboy have to say about their 'moment'?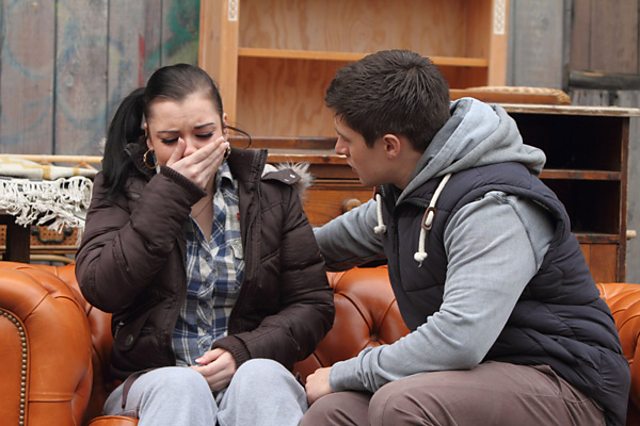 Who's the daddy?
Morgan asks Bianca a question she's been dreading...'Who's my dad?' Is she prepared? Who does she tell her little boy his dad is?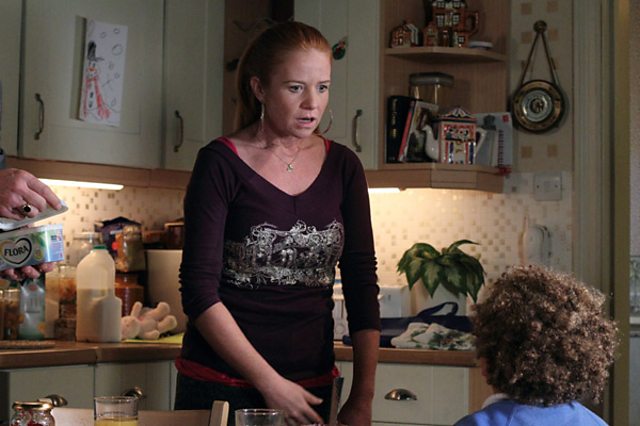 Right as Ray
Whitney decides that Morgan has a right to know his father and arranges a meeting. Is this going to be something she lives to regret?