The sun is shining, the daffodils are sprouting and we can feel things stirring in Albert Square! It's not just hot because of the BBQ you've whipped out, oh no. There's a new face on the scene... and he means business.
Introducing to you, Carl White, Kirsty Branning's loyal yet duplicitous ex-boyfriend. We can't imagine Max is going to be too happy to see this rather handsome chap encroaching on his turf...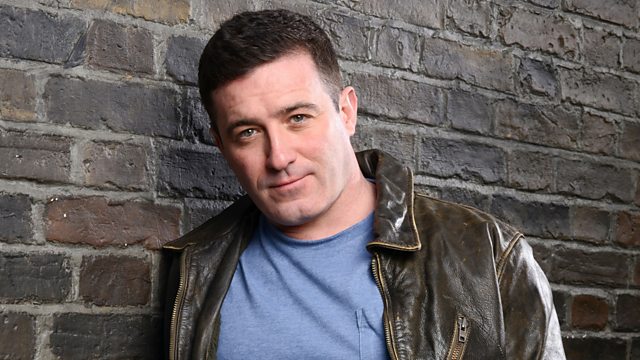 How will Kirsty feel when Carl arrives on her doorstep, threatening to turn her world upside down? Just as she's starting to fit in with the Brannings this blast from the past arrives to cause some trouble.
So who is Carl White? Well, he's spent the past few years at her majesty's pleasure becoming well aquainted with his cell mate... Derek Branning. (Oh if those walls could talk.) But when Carl gets out of prison, he knows what he wants... his money and his lady back.
Kirsty's having none of it, she's blissfully happy pretending to have Max's baby, remember? But Carl's not one to be ignored so heads to Walford to retrieve what is rightfully his.
Daniel Coonan is the lucky man playing the juicy role of Carl. He's appeared in far too many television and stage projects to list them all here, but you may recognise him from Mike Leigh's Ecstasy, Silent Witness, Dancing on theEdge, Mayday, Inside Men or Law & Order UK.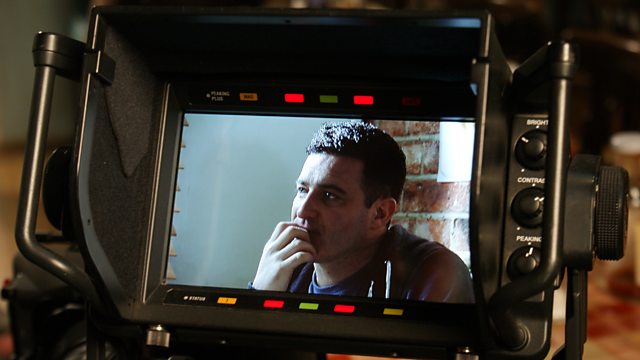 Daniel Coonan on set
Speaking of joining the show, Daniel revealed: "EastEnders has been a part of my life since I was 12 years old, I even remember talking about the storylines in school playgrounds in Tottenham and I am very happy and proud to now be a small part of its life."
Well, we're very happy to have you Daniel, welcome to the team!
Lorraine Newman, Executive Producer, added: "It's wonderful to have Daniel Coonan joining us in Walford to play Carl White. Oozing confidence and with a dangerous edge, will Kirsty be able to resist his bad boy charms for long or can Max save her from the lure of the dark side?"
Hang on folks, it's going to be one hell of a ride!