Photo spoiler: Who do you love?
Suspicious of Ian and Jane's closeness, Denise cooks up a plan to see if she has anything to worry about. As the Beales reminisce about their past at Denise's dinner party, she gets riled.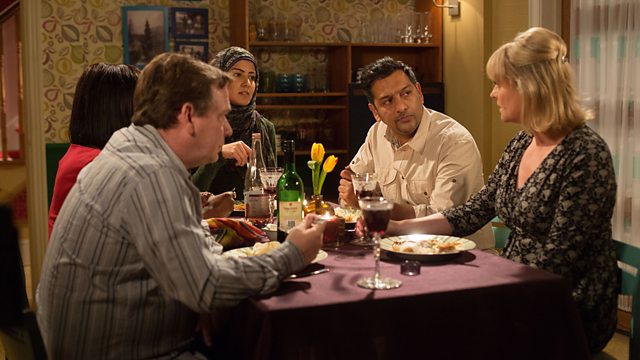 However, when they are alone, Ian asks Jane if she still thinks about their kiss...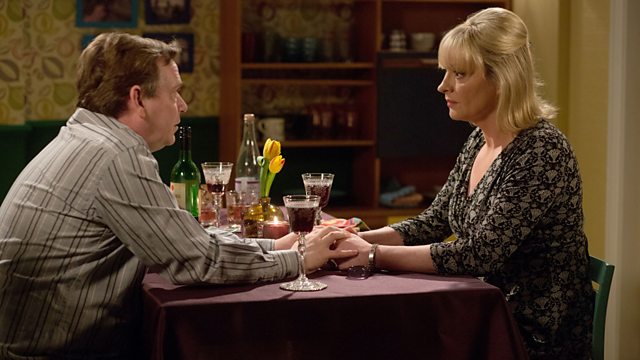 To make her point clear, Jane soon pulls Masood in for a sensational snog! But is this just for show, or does Jane still have feelings for Masood?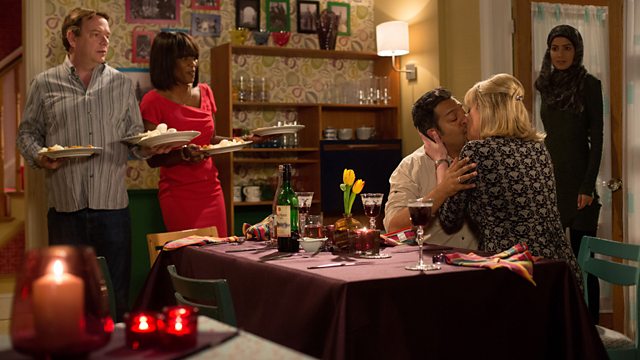 Find out more on Tuesday 1st April and Thursday 3rd April.