Photo spoilers: (Clear the) air and make-up
Here's a sneak preview of what's coming up in week commencing 14th November. We'll post more juicy spoiler pics on Tuesday.
After falling out over Jodie and Anthony's kiss, the girls manage to fix their friendship. And just in the nick of time - Jodie's packing up and leaving Walford! Will reuniting with her bezzy mate change her ditzy mind?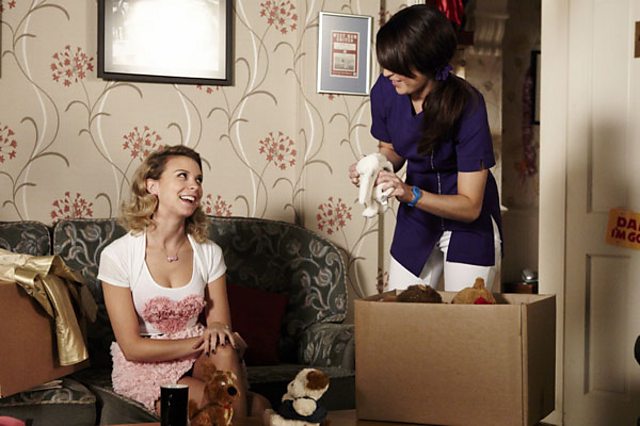 Don't forget to come back on Tuesday for loads more spoiler pics!