Like many a teen with an empty house, Dexter takes the opportunity to throw a party! Unfortunately, poor Dexter has got a few things on his mind at the moment, and as the drink flows, he soon starts to look more than a little worse for wear!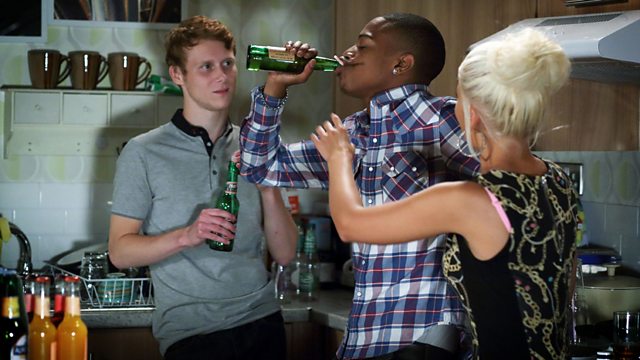 One awkward, drunken pass at Lola later - swiftly rejected - a humiliated Dexter struggles to keep a lid on his emotions. As Abi looks after him, he admits he is terrified about the upcoming operation. Will he be able to go through with it?
Phil is one person with recent experience of extended hospital stays, and he's still feeling the effects now. Carl, ever the schemer, is carefully probing, trying to test Phil's boundaries. Offering Phil an attractive deal, he remarks how the two of them would make a great team...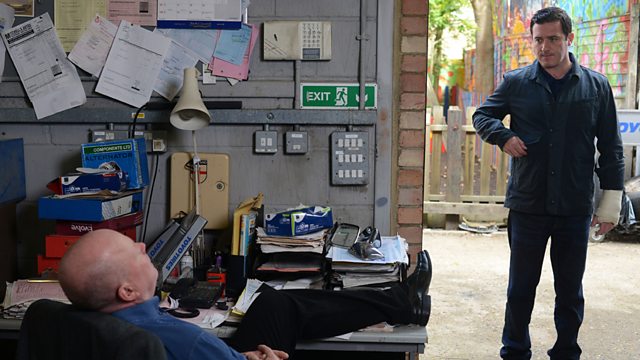 Well, that knock on the head must still be affecting Phil's judgement, because the normally canny chief Mitchell, begins to waver! Fortunately, Jay is on hand to put Phil right, and they send Carl packing. And, Jay might have just won himself a spot in Phil's good books!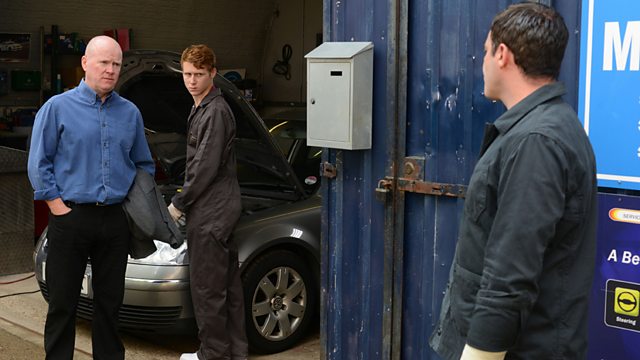 In Butcher's Joints, Lucy has somehow managed to win a promotion from Janine, but now she finds herself in direct competiton with Danny! Janine delights in telling them that they'll now both be fighting for commission...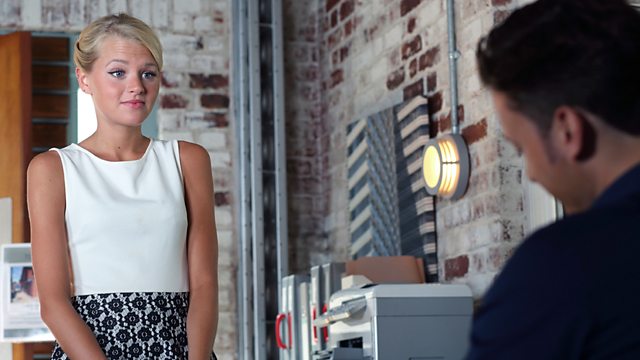 Facing off against Danny Pennant is a position many a female might not be averse to, and indeed, there seems to be a spark as the two square off. Lucy wins the first round and offers to buy Danny a drink with her commission, but Danny is not one to give up that easily, and isn't above a dirty trick or two...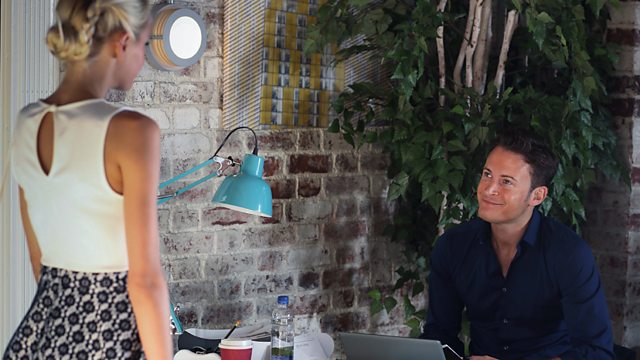 See all this Walford action from Monday 7th October.