Photo spoilers: Gateau-t of my face!
Ahead of our regular Tuesday selection of preview pics (this time for week commencing 3 October), let's find out what's happening in Walford this week...
At a high-profile council event, a pompous official makes a pass at Mandy. Cake in hand, Ian makes it quite eclaire that the man's lewd remarks really take the biscuit!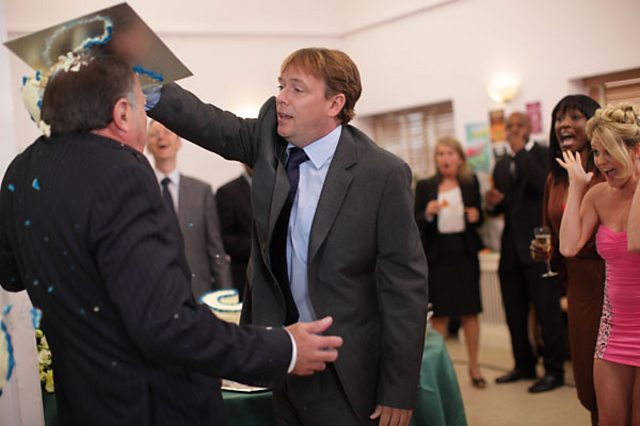 We'll be adding lots more spoiler pics to the blog on Tuesday 27th September, so don't forget to check back!