Dominic Treadwell-Collins reveals upcoming plots
Continuing his interview at this week's EastEnders press conference, Executive Producer Dominic Treadwell-Collins revealed some exciting plots that will soon be gracing our screens.
"Story-wise, I think the danger with any soap opera is to do cover versions of greatest hits. I think a lot of shows sometimes fall back on that, and our aim is to sing new songs. To take things you expect and then twist them. We watch a lot of telly, and we want to surprise the audience. We want to shock them. We want gasps. We want to tell stories in different ways. We want more secrets throughout the year. I love it when you watch an American show and you go wow and are thrown by the storytelling. Alexander Lamb [Story Producer] and his team are going to be doing that with all these stories. EastEnders should be, and will be, the best drama on the telly, and that's what we're aiming for. We're aiming high but that's what we want."
Dominic also revealed just how far they're planning ahead. "We have now planned the tent-pegs between now and February 2015, our 30th anniversary. Alex has an amazing idea for next Christmas, so we know what we're doing. Things will change in the middle and the tent pegs will move. But we've planned the show, and a show that is well-planned is an amazing show to watch. It's not like we're making it up as we go along. All the characters, especially the Carters, have secrets of course. It's a soap, so of course they've go secrets. But secrets that are planned and the reveals will come. And twists and turns. We pitched an idea that Alex had to Ben Stephenson [Controller Drama Commissioning] and Kate Harwood [Head of Drama England] yesterday – Ben screamed and Kate got the shivers!"
Speaking about Lindsey Coulson's recently revealed breast cancer storyline, Dominic shared the reasoning behind choosing breast cancer. "So we've planned everything meticulously. Everyone will get a big story. There are big stories for Sharon, for Phil Mitchell, for Carol. Lindsey Coulson is acting her socks off with her breast cancer story. Our angle is that it's about the Jackson family as a whole, and we're looking at cancer not as a story device but forensically. Half my audience are women and half my audience are going to go through breast cancer scares or will know someone who has breast cancer. It's a very important story. And so to have someone like Lindsey Coulson acting her socks off – I've been sobbing in the edit suite a lot."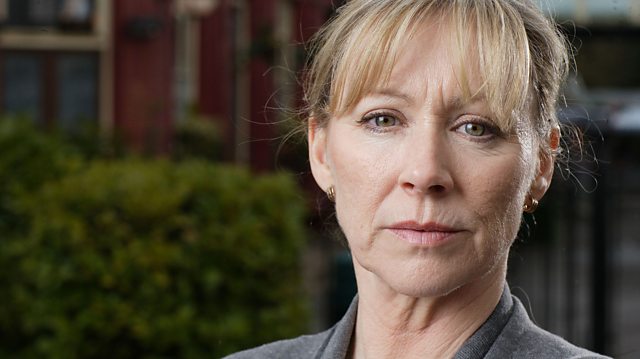 Dominic also went on to speak about individual character families and their importance to upcoming storylines. "We've got massive stories for the Masoods, for Denise, for Kat and Alfie. And maybe our biggest story is for the Beales.  A big, big story that will hit around Easter and keep going until the anniversary. It will shock and involve and hopefully make the nation weep. And give Adam Woodyatt, who is a brilliant actor and a lovely man, a chance to shine.
"Ronnie will have a big story. The question with Ronnie is "Is she her father's daughter?" And I think with Ronnie we are going to see how somebody becomes a villain. I keep talking about Darth Vader. The making of a villain. Not a soap bitch, but a villain.
"With Janine, you'll see Charlie Brooks' exit story, but there will be a coda to that story. It's not going to be the last you will see of Janine. That's all I am saying at the moment.
"And, of course, we've also got Lacey Turner's  return as Stacey. Alex and I storylined the last time Lacey was on The Square so that was Act 1. We know the character and know where she is going to go.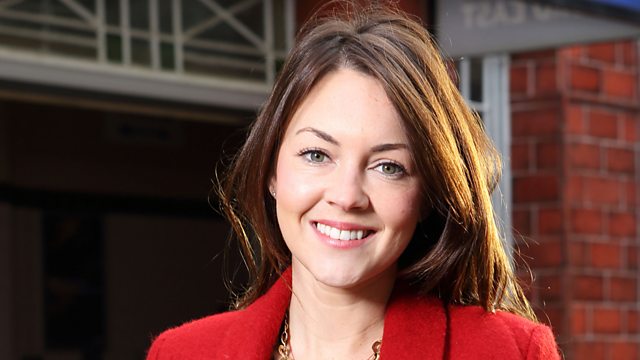 "And the Carters' stories are going to flow out of The Vic. But it's not going to be The Carter Show.  It's not going to be the Stacey Slater show.  It's going to be EastEnders. This show works best when there's a bomb going off at the Vic and a Bomb going off at the Beales' and a bomb going off at the Brannings.  Not a literal bomb. I think that if you're stuck for stories you blow things up. I'm not saying that I'm never going to blow anything up but I don't care - let another soap win Most Spectacular Scene to be honest. I don't think soaps should be about blowing things up. I think they should be about character and people. And move you. I don't cry about houses getting blown up. And also it cost loads of money - and we're the BBC!"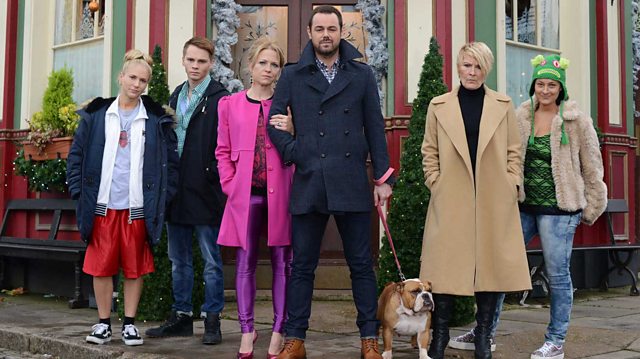 See more from this week's press conference with Dominic Treadwell-Collins:
Casting and Carters
Quizzing the Carters