Photo spoilers: Crime doesn't pay - or does it?
Week commencing 3 October 2011
Stand by me?
Caught disposing of the evidence after his latest attack on Phil, Ben gets a stern talking-to from Christian. Can Christian rein in the maverick Mitchell? Looks like he's the perfect shoulder to cry on at least...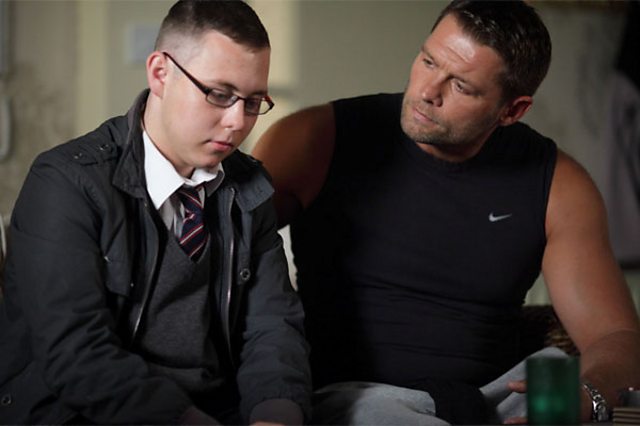 Key player?
When Eddie sees the opportunity to unlock a brighter future, Vanessa seems a safe bet to help out. Let's hope for their sake that Vanessa and crime are a winning combination. Okay, you probably saw what we did there...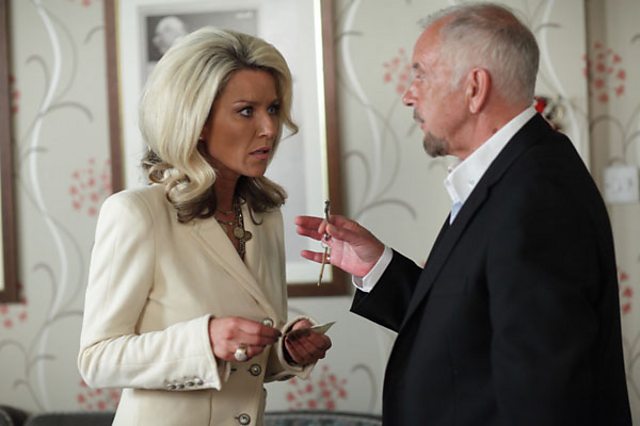 Gateau-t of my face!

At a high-profile council event, a pompous official makes a pass at Mandy. Cake in hand, Ian makes it quite eclaire that the man's lewd remarks really take the biscuit!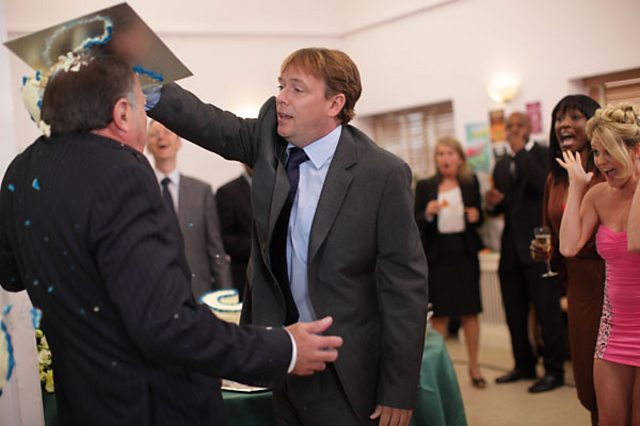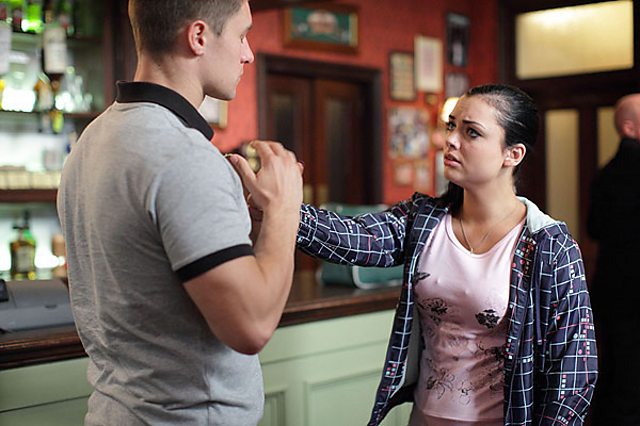 Get out of (not) my pub!

Patrick and Phil square up over Ben's latest antics - leading the latter to resort to extreme measures. And not the ones you pour from a bottle either! What happens next?