Photo spoilers: Ben's careless whisper?
Crocodile tears?
Ben finally sees how much pain he's caused Shirley, and is overcome with guilt. But as she comforts her murdering (kind of) step-son will he confess all?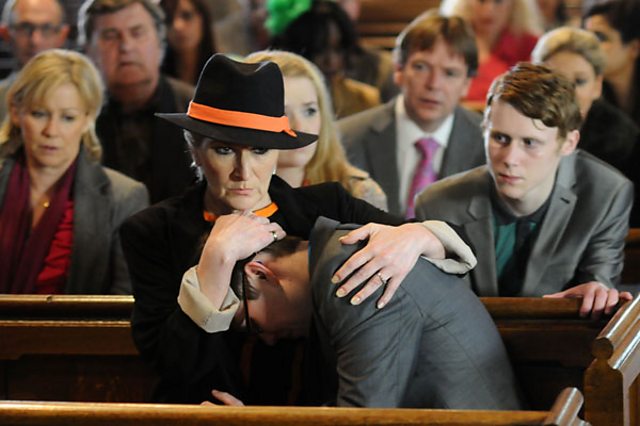 You've got to have faith...
When it comes to Ben and Jay's reading, let's just say the could have done with a little bit more practice! Phil and Jay panic when a crumbling Ben starts to falter - is this the confession moment!?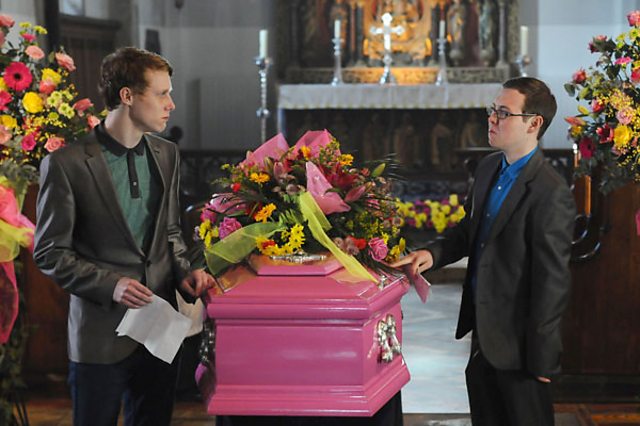 Friend or Foe?
Michael helps out an upset Jean and manages to calm her down. Lets be honest, that's pretty out of character... What's he up to?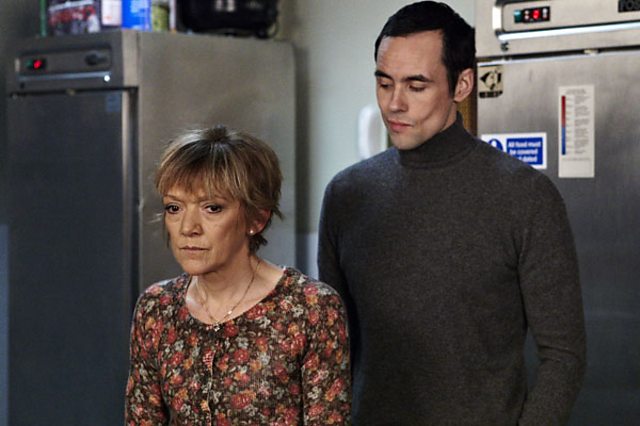 Another goodbye...
Honestly, what an emotional week it is for our Shirl. The final little piece of Heather she has, George, is taken from her and returned to Darren. Farewell little George.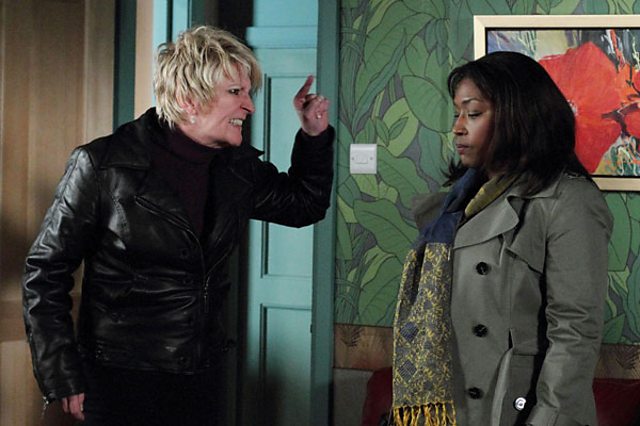 Hev's hearse
I think Heather would be tickled pink with both her chariot and coffin. As she leaves The Square for the final time, many Walford residents realise life with out her is going to be tough, and certainly less colourful...