Photo spoilers: Lip service
Week commencing 27 June 2011:
Sealed with a kiss

Ah, young love. Afia and Tamwar make it official. But who will witness them tie the knot?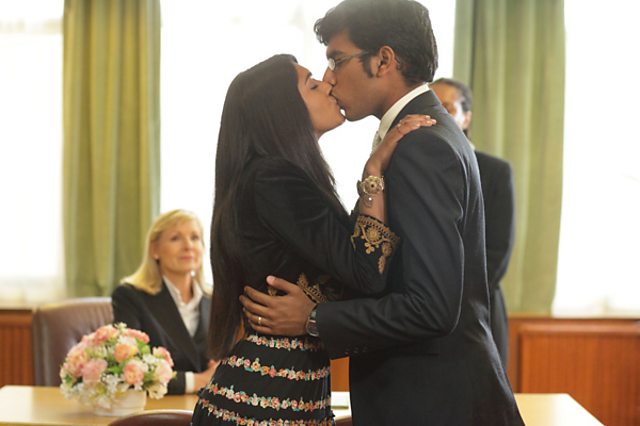 Harrassed by Harris?
Ah, young love. And older love too! Mo clasps Tyler in a passionate embrace, but we reckon from his body language that there'll be no tongues tonight.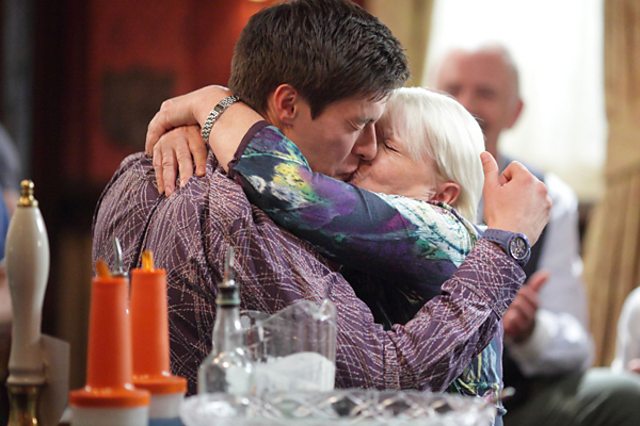 Milking it
Tyler's certainly making a splash in the Vic, but when he thought he had the cream of Walford's women to choose from this wasn't quite what he had in mind.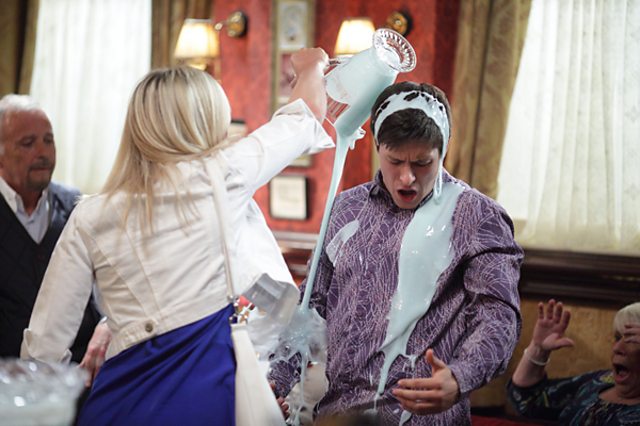 Hitting back
Michael pulls no punches as he lets rip at his dad in the gym. Will Eddie stand his ground, or throw in the towel?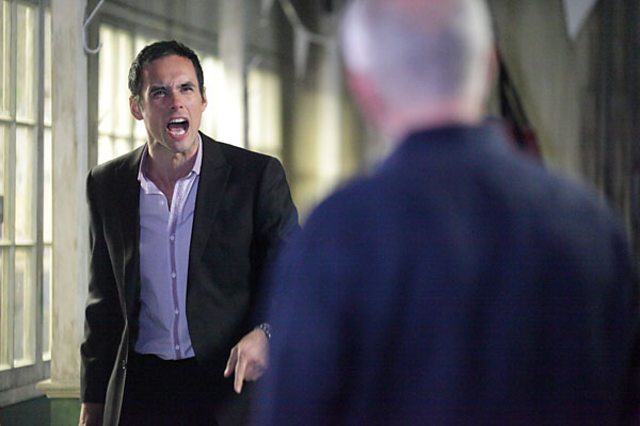 No hiding place?
Knock, knock. Who's there? Naughty Max and Tanya's latest liaison is about to be interrupted. Can you guess who's at the door?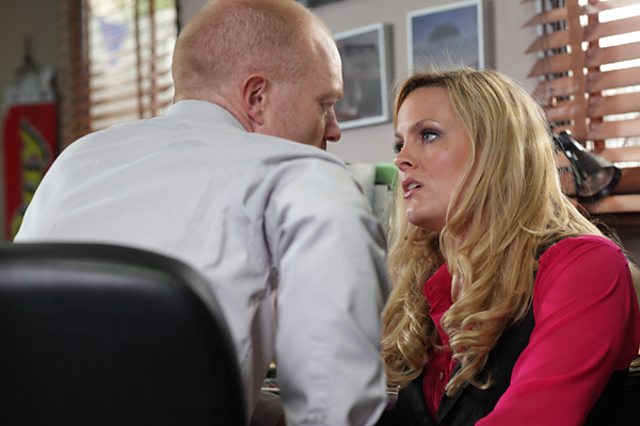 Making a point
Manipulative Michael has raised tensions between Alfie and Jack. What could he have said to spark this spat?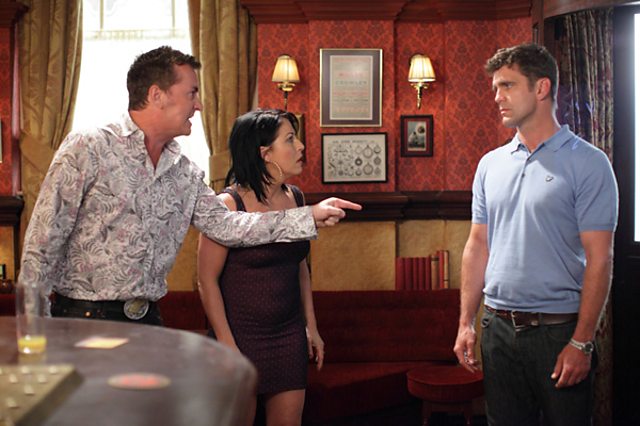 Another Rainie day
Shirley catches Rainie looking decidedly under the weather - and is quick to cause a storm in front of Phil. Will Rainie's latest lapse blow over?