This week, EastEnders is playing host to an unforgettable moment as the Olympic flame passes LIVE through Albert Square.
There are two episodes on Monday 23 July - the first is 8.00-8.30pm and the second with the LIVE section is 9.00-9.30pm. Make sure that you don't miss either!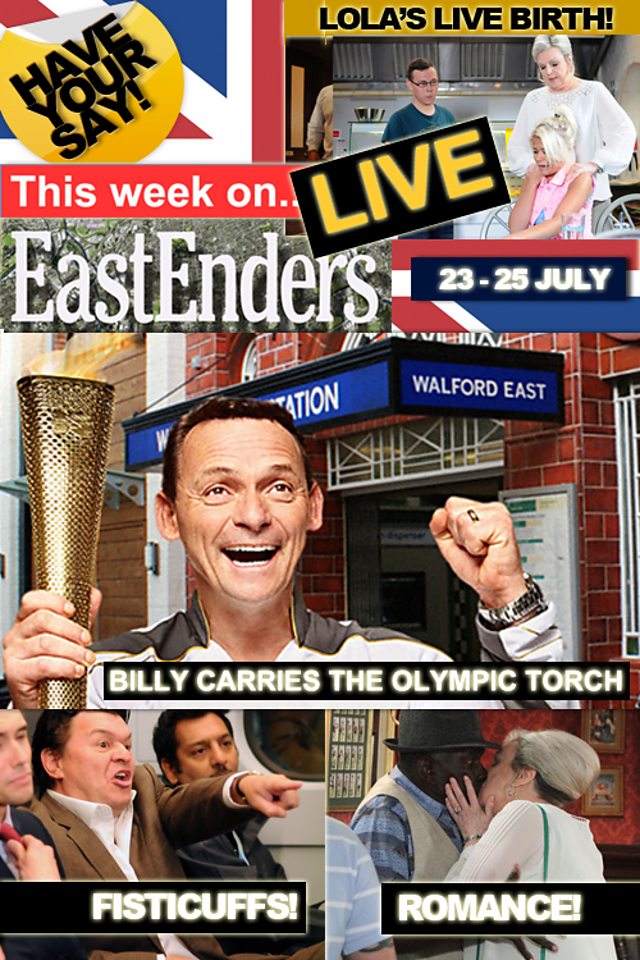 Let us know what you think! There is a buzz in the air in sunny Walford today!