Photo spoilers: Flowers, fathers and falls
Week commencing 28 March 2010: Dinner dates, dodgy dads and danger for Dot all lie ahead in this week's batch of spoilerific snaps!
Flower power
Jean seems to be in a bloomin' good mood as she chats with Kat, but what's with the posey of petals?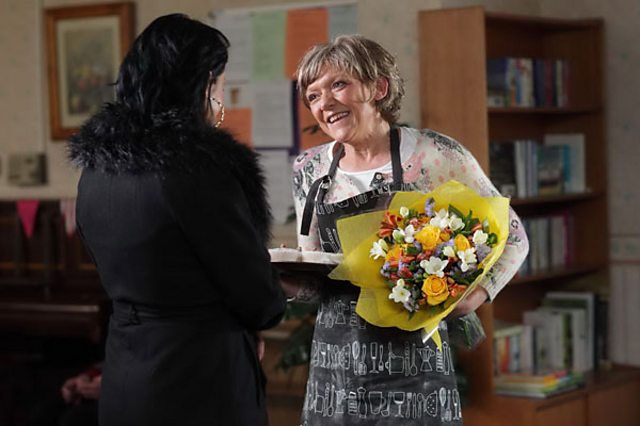 Leaf it alone?
There's certainly a floral flavour to Walford this week, with Greg getting in on the act too. Clearly spring is in the air as Tanya makes plans to work from home.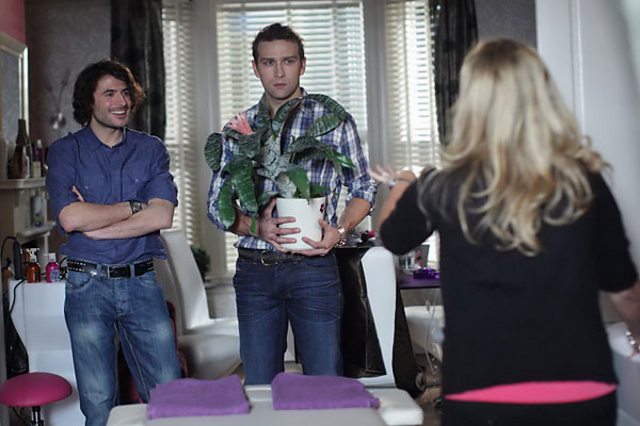 Come dine with... Alfie?
Under the watchful eye of Jim 'Basher' Branning the table is set for an interesting encounter between Roxy, Michael, Kat, Alfie, Ronnie and Jack. Expect plenty of verbal sparring, as well as as a few below the belt remarks. Seconds out, round one...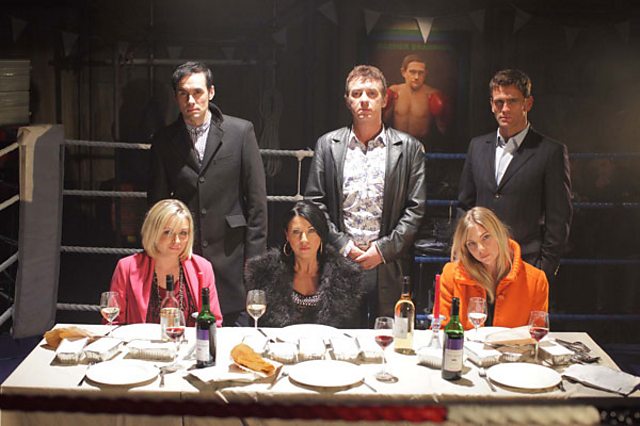 Chubbs in the pub
Fatboy's really not cool when his dad shows up in Walford. Turns out pop wants to take a pop at his son's career and fashion choices. Steady on there Ashley, you're not exactly looking very bling yourself...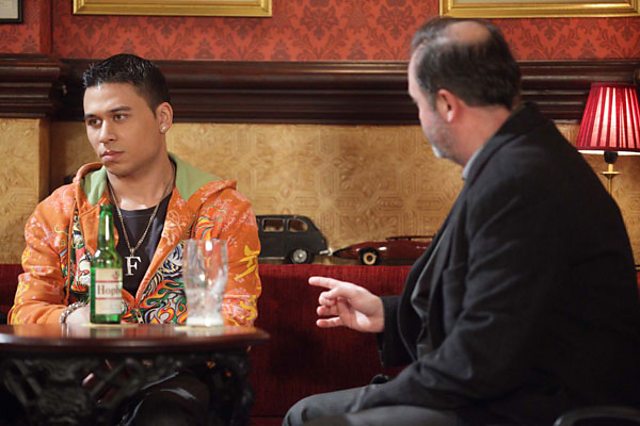 A recipe for disaster?
A misunderstanding between Carol annd Dot is made worse when mobile meal man Edward intervenes. By the way, this really isn't a good time to be playing air guitar, Eddy!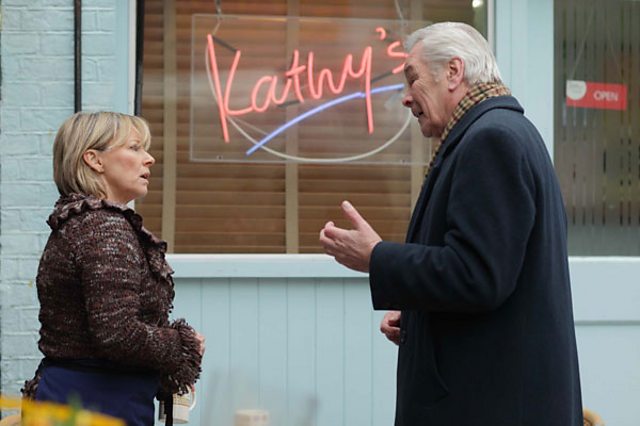 Floored
This doesn't look good at all. Dot's hit the deck and is layed out on the lino. We really hope she hasn't broken anything. Dot's no pushover, so how did she get into that state?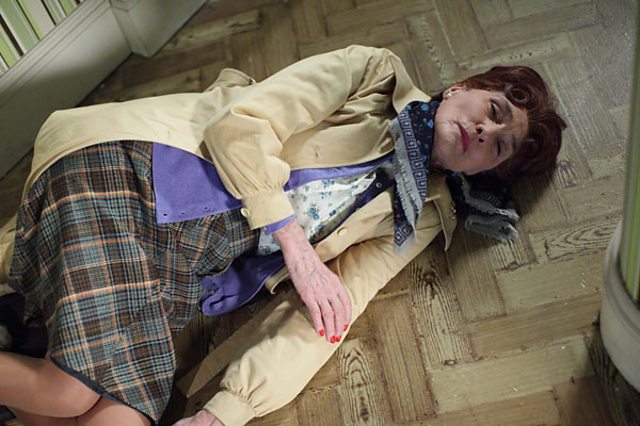 True romance?
When Masood stumbles upon some unexpected info about Afia's past, awkward questions need to be asked.