Photo Spoiler: A safe bet?
Here's a quick look at what's coming up in the week commencing 23rd April.
Shirley's on a mission to find Heather's murderer - and she's a lady with a plan. She decides to raid Phil's safe for money to offer as a reward for the killer. Will this be the final straw for Mr Mitchell?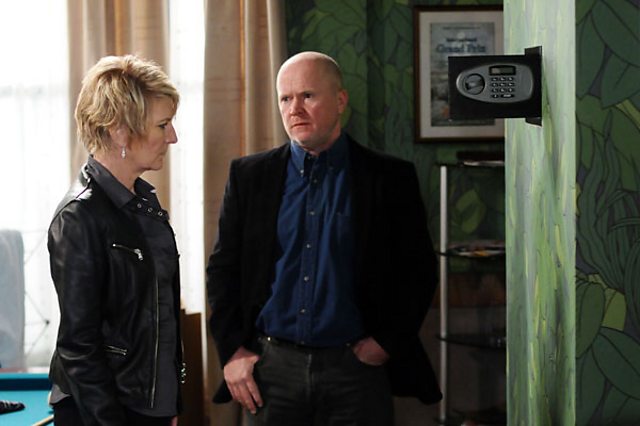 Come back on Tuesday 17th for more spoiler pics!