You've probably had a good look at the Christmas pics, but we can now show you what happens in the run up to the festive week...
Max the stag!
This has got to be one of our favourite pics of 2012. Max appears to be having a whale of a time at his stag do… but will that smile last?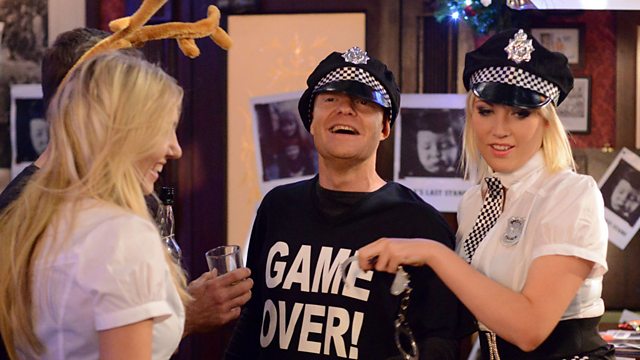 Max
Boys will be boys
The lads go all out for Max, t-shirts, strippers, masks, antlers (!?). It looks like it'll be a night to remember, hopefully for the right reasons?!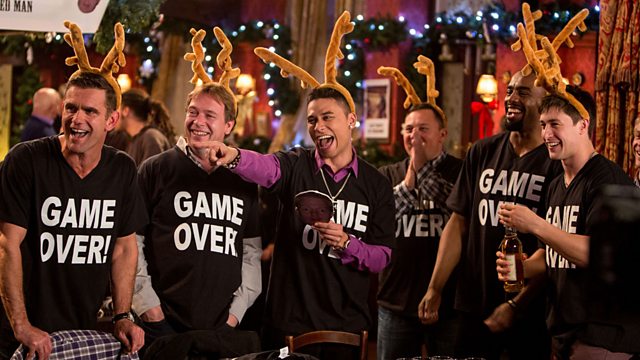 Max's stag
Tanya the hen!
Just down the road, the girls get ready for Tanya's hen. Looks like the bride-to-be's already in the party spirit! Although we doubt she'll be happy about Lola turning up in a hoodie!?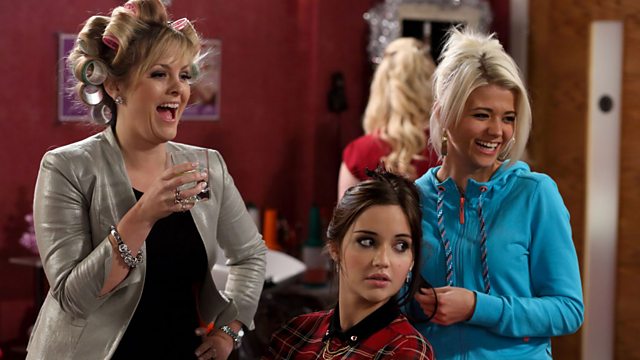 Tanya, Lauren and Lola
Germanlicious!
The Queen Vic gals dress up in German maid costumes to get everyone in the Christmas (market) mood. Jean looks a tad uncomfortable…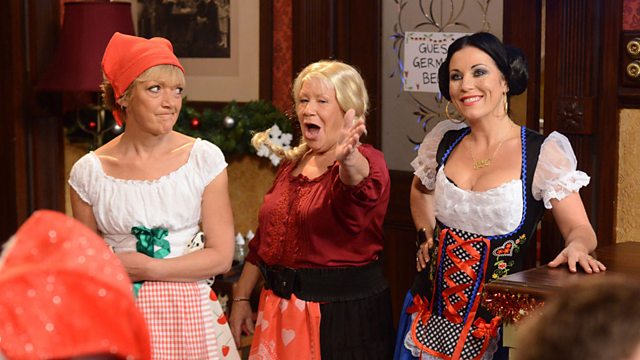 Jean, Mo and Kat
He's behind you…
Alfie follows Kat as she heads out into the market, towards 'the bedsit'.  Is this it?! Will he finally find out who her secret lover is!?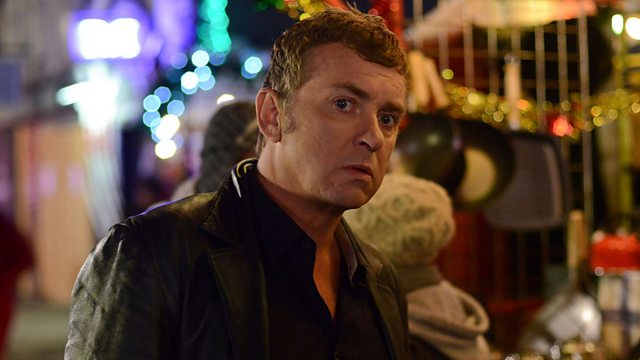 Alfie
Confrontation time!
Alfie finds Kat in the bedsit – eek! It doesn't take long for things to get heated. What does Kat try to hide from him and why?!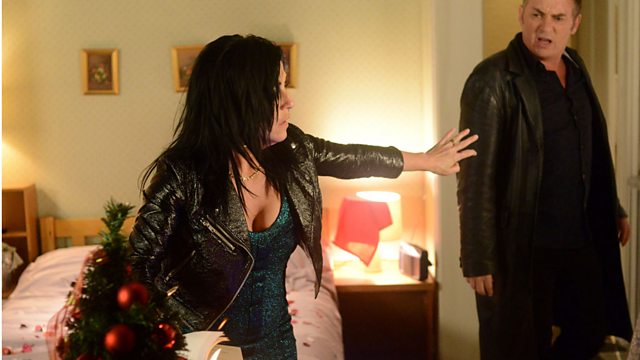 Kat and Alfie
Step away from the dress…
When a very drunk Lauren gets home from Tanya's hen night she's in an almighty strop! She gets hold of Tanya's wedding dress and threatens to rip it up! Will she go through with it!?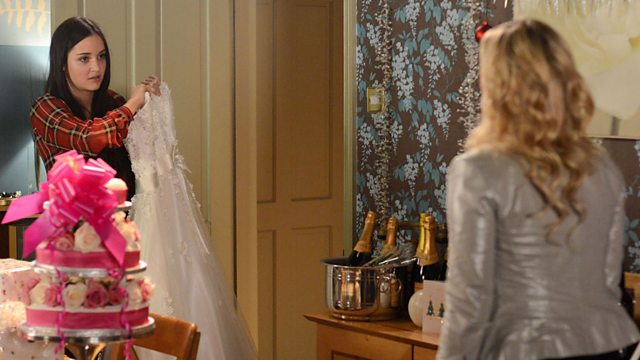 Lauren and Tanya