Photo spoilers: Wrong frame of mind?
Ahead of our regular Tuesday selection of preview pics (this time for week commencing 22 August) , let's take a look at a new picture. Which is more than a certain someone is doing...
Wrong frame of mind

Will sister Rose cotton on that Dot's clearly not interested in her snaps? And they haven't even got to the home videos yet...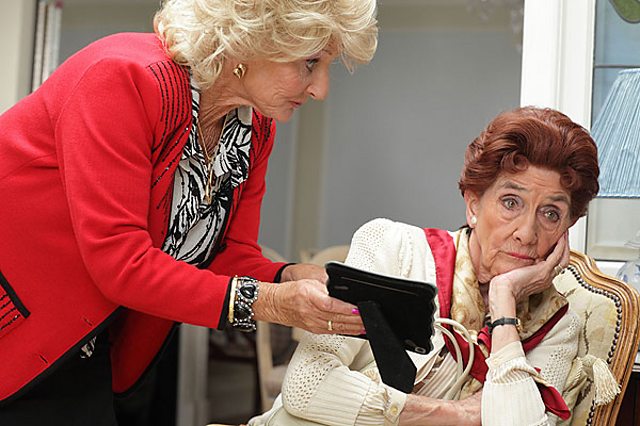 We'll be adding lots more spoiler pics to the blog on Tuesday 15th August, so don't forget to check back!