Photo spoiler: Aunt Babe's trifling arrival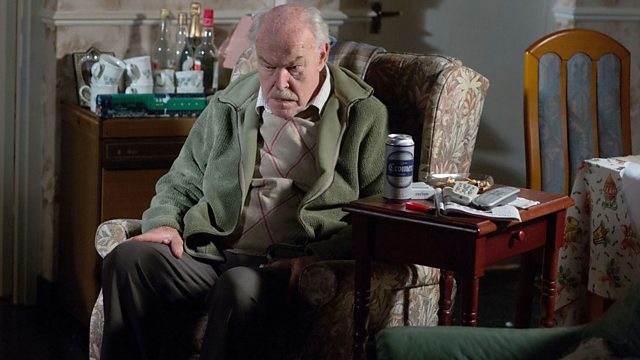 The
Carter clan
expands at the end of January, when a cash-strapped
Mick
is forced to plead for help from his dad, Stan (played by EastEnders newcomer, Timothy West CBE).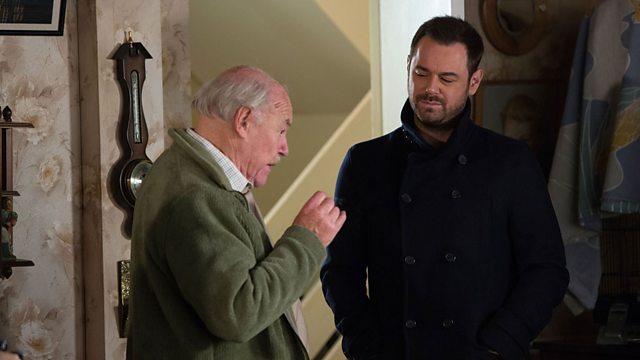 An aging Stan usually makes do with his armchair for company, having retired from his trade as a fishmonger many years before. He currently lives outside of Walford, but could he interpret Mick's cry for help as an invitation to visit? And why wasn't he invited over for New Year's Eve?
Not long after the
Carters
visit Stan, his sister, Aunt Babe (Annette Badland), unexpectedly turns up on the doorstep of The Vic, brandishing a homemade trifle.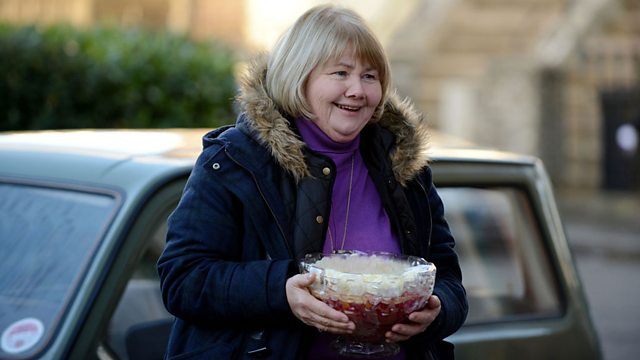 But can the Carters trust Aunt Babe? Perhaps the proof will be in the (very retro) pudding!
You can meet Stan on the 27th January and Aunt Babe on the 31st January when these scenes air on BBC One.