This week on EastEnders... Joey's been a naughty boy...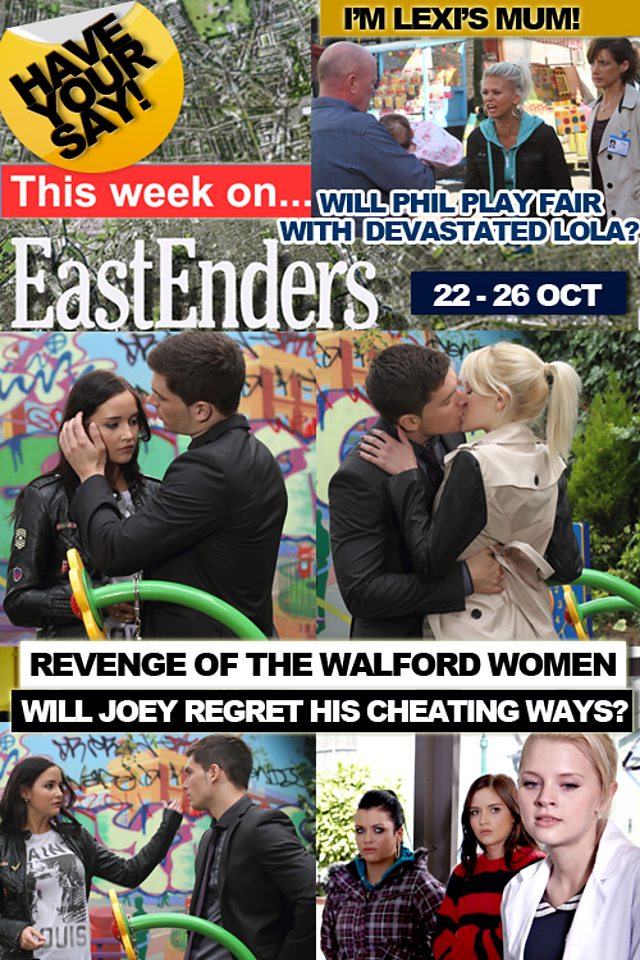 ... Will the girls exact their revenge? And will he learn his lesson?
Cracks start to show in Phil and Lola's Care agreement for Lexi. Should Lola trust Phil?
Will Cora's hunt for Rainie lead to a family reunion, or will it end in tears?
Will Jack and Max's relationship heal after Max chooses Derek as his Best Man? And will anyone want to attend the wedding with Derek in charge?
Discuss these and any other topics about this week's eps in the comments section below.