Episode discussion for week starting 2 April
What's going down in Walford? Have your say about this week's episodes.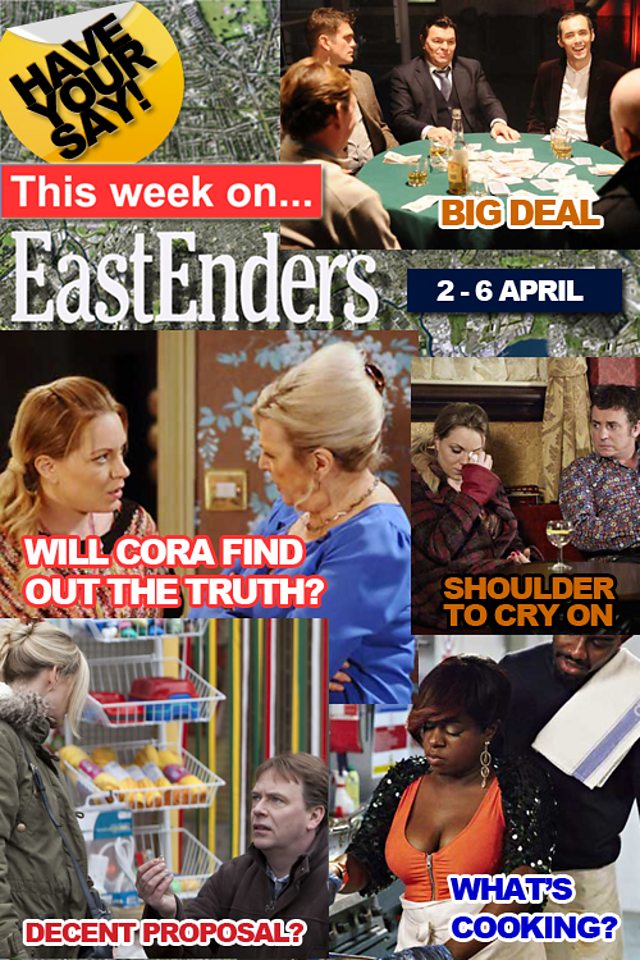 The men of the Square indulge in a spot of male bonding over a game of poker - will it end well?
Kim helps Ray out in the Vic kitchen - will they find love over the counter?
Will Ian patch it up with Mandy - and will she stay in the square?
And will Cora and Alfie find out the truth about Roxy and Max?
Tell us what you think about these topics and anything else that relates to this week's eps.
Plus, don't forget to vote in this year's British Soap Awards!