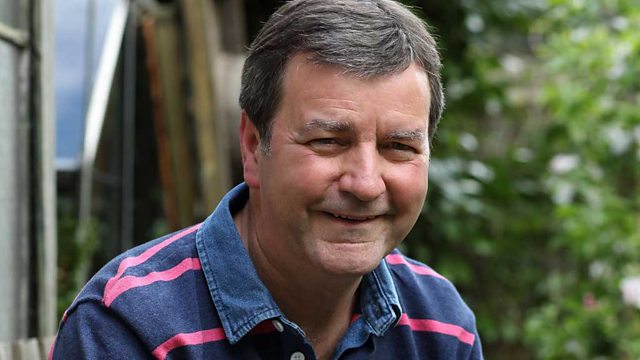 Ello, ello, ello, what's going on 'ere then? We recognise this fella. It's Tony O'Callaghan, aka Sergeant Boyden from The Bill! It seems he's been caught red handed... as Jean Slater's new love interest! It's about time she had some romance in her life and it seems that's exactly what she'll get in the form of fellow gardening enthusiast, Ollie Walters.
They meet in the less than romantic location of the allotment where, let it be said, that it's not exactly love at first sight. In fact, as their eyes meet over an overgrown cabbage patch, they get off to a rather rocky start. However love soon blossoms like a weeds taking over a flowerbed. Has Jean found her happy ever after or is it a disaster waiting to happen?
Tony commented: "I am very excited to be joining a show with as much prestige as EastEnders and I'm looking forward to portraying the nice side and humour of Ollie."
And Jean's not the only one hooking up in The Square. Cora finds herself quick-stepped out the way by Patrick's new dance partner and companion, Betty, played by Tessa Wyatt. You may recognise Tessa from programmes such as Robin's Nest, Casualty, Peep Show and Doctors.
It seems whilst Cora's been focusing on her family problems, Patrick's been feeling neglected. Not one to sit around feeling sorry for himself (except when he's had a nasty fall and quickly hones his bell-ringing technique!) he seeks out some fun and laughter in the shape of Betty. Needless to say Cora and Betty immediately lock horns, forcing Patrick to choose between the two women in his life. Who will he choose?
Ollie and Betty will be arriving in Walford in early June.