Photo spoilers: Mandy's return is a pain for Ian
Ahead of our regular Tuesday selection of preview pics (this time for week commencing 29 August) , let's get reunited with a familiar face from the past...
I get a kick out of you
Oh Mandy! The troublesome tearaway is back on the scene and causing grief for Ian when he gets caught up in a scrap between her and her 'boyfriend'. What has Ian got himself into?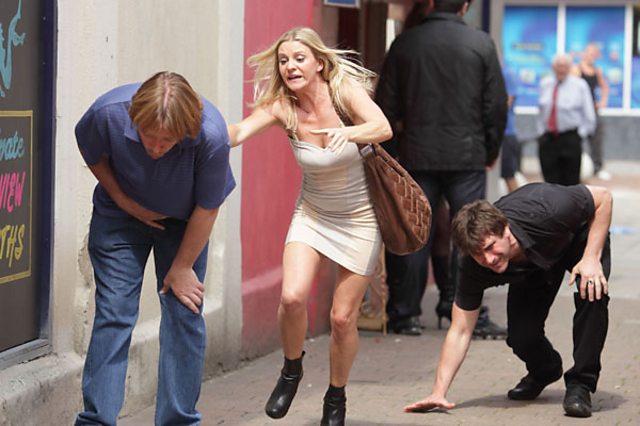 We'll be adding lots more spoiler pics to the blog on Tuesday 23rd August, so don't forget to check back!