Photo spoiler: Lady Di takes a vow of chastity
Lady Di's only been top dog in Albert Square for a few weeks, but it seems that Linda's not taking any chances, slapping a chastity belt on the pooch's bottom (for fear of her attracting unsuitable male doggy partners). But will Johnny's idea to breed Lady Di with respectable man mutts pay off?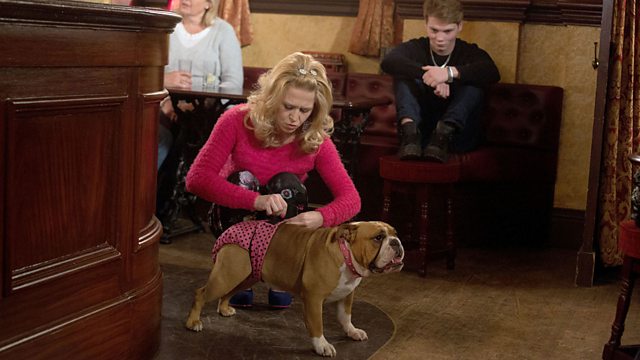 Cheer up, Lady Di! At least your big polka dot pants match your diamond collar...
See Lady Di get kitted out on Tuesday 28th January on BBC One.