Live episode: As it happens!
20:45: That was some rollercoaster ride! It was over so fast, we had some twists and turns, but the adrenalin drove everyone through... Brilliant. Let's go again! Maybe in another few years.
Ajesson on Twitter: "Can you believe that Stacey killed Archie? Did not see that coming. The EastEnders cast were amazing for not messing up!"
20:42: Send in your questions to the Exec Producer, Diederick, and we'll put them to him on Monday... did you enjoy it? What do you want to know? Let us know on here, Twitter and Facebook. Just add
#eastenders and #askdiederick to your tweets. Boooootiful.
20:40: How could Stacey let Bradders go through all that stress! Why, why, why??!! He's a gonna now. *welling up*. Watch our quiz with Charlie Clements... his last interview on Bradders. He even fashions the nut-allergic's wardrobe.
Don't forget to tune into LIVE EASTENDERS: THE AFTERMATH on BBC Three now.
20:34: And there was me thinking it was Max!!!! Fabulooouuus. I. AM. SHOCKED. TOO.
*Louise takes over*
20:31: I WAS TOTALLY WRONG! IT WAS STACEY!! I. AM. SHOCKED.
20:30: Oh no Bradley fell. Blood! I'm nearly crying!
20:25: Oooh a video trip down Walford memory lane round the Beales. Sharon! Michelle! Den! Ange! Weenie Ian! What a nice touch for the 25th anniversary. Oh what a quarter century it's been.... anyway BACK TO WHODUNNIT NOW
Comagirlx on Twitter: "I want to give Bradley a hug!!!!!!!!!!" So do we Comagirlx. I'm sure if we could give him hugs we could make it all better...
20:20: Oh no, Stacey and Bradley. I can hardly bare it! They're only young. They deserve a life together! Oh whyyyyyyyyyyyy!? Berlimey, Bradley left the passports behind or so he says.. we know he really left the iron on. STOP EVERYTHING. FIRE HAZARD!
20.13: Don't go Stace and Bradders! Don't leavvvveeeeeeee!! Halfway through and there's everything to play for.... and herrrrrre's Marsden!
20.10: Hoorah! Furnisher-smashing and kitchen dismantling round the Beales! Phil, you're a dangerous man. Can you flush Ian's head down the toilet again now, please.
20.08: Roxy - "how do you know he did it?" Ronnie - "because he's done it before." gah!!!! meanwhile, DON'T RUN BRADLEEEEEYYYYY!!!!
20.03: Ugh... poor Roxy, finding out that her dad was a good-for-nothing evil so-and-so. BUT WHO KILLED HIM!?
20.01: Ooooh it's happening RIGHT NOW as I live and breathe!
*Nickie_L takes over*
19:59: I've just seen Diederick (Exec Producer) smiling. The man knows too much! Not long to go now though lovely people... the theme tune will beginning in a matter of seconds! *hyperventilating even more*.
19:45: Well, well, well. 'Who killed Archie' is the biggest trend on Twitter. We're all overtaking the woooorrrld. Can you imagine if Archie survived? Vicky the bust wouldn't be famous. It was worth it.
19:30: The cast are now congregating in the Vic... quick pee runs please. Get the bouts of flatulence out of the way. Burp to high heaven.
RocketingRotars via Twitter: "It was Mrs Peacock, with the revolver in the study." Not Mrs White? I always thought she was a sly one.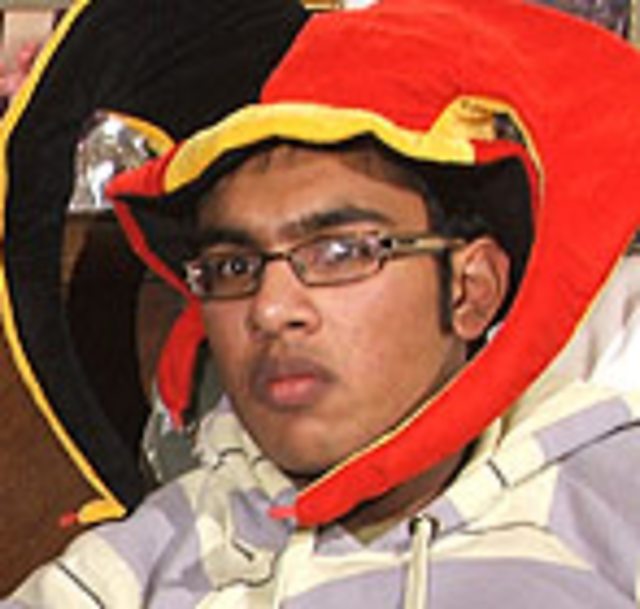 19:10: *Hyperventilating* Under one hour to go! Don't forget to watch EASTENDERS LIVE: THE AFTERMATH which starts straight after the programme for a whole hour on BBC Three. George Lamb will be capturing all the drama and excitement behind the scenes. Larry's son will be grilling the cast and gauging their reactions on who the murderer is.
Eastendersforever from this blog: "IT WAS TAMWAR!!!!!!!!!!!" Hmmm. Not sure on that one. Perhaps he used his comedy act on him... the wit on that lad.
18:49: Just seen only one of the longest-running extras in EastEnders' history... WINSTON! He just said hello to me with a big grin... and looking very dapper I may add. We LOVE Winston!
18:20: What's happened!? The stomping of footsteps has severely reduced. The microphone calling has stopped... and the rainbow of party outfits rushing to and fro on various cast members have vanished. One crew member sings whilst chomping on an apple; "It's all sooo quiet..". Tis great, but slightly eerie.
The cast are going through their final rehearsal... and I can't see any of it. Damn it. Roll on 20:00!!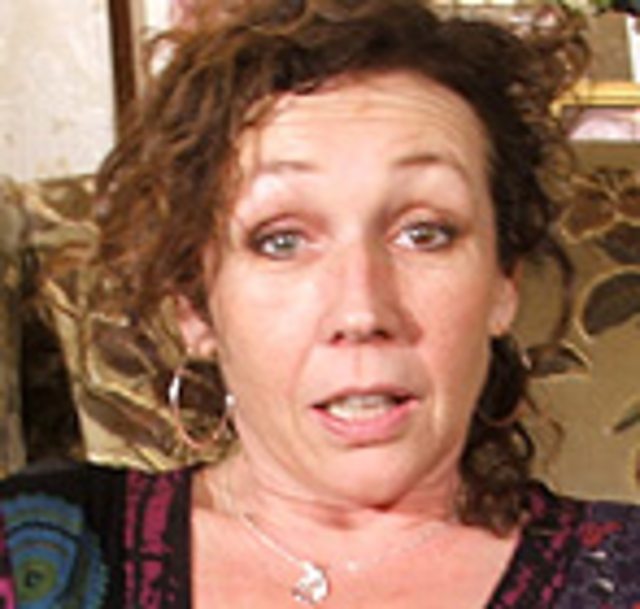 Cupcake_77 from
Twitter
: Getting very excited for tonight. I think it was Ronnie... can't wait to find out!
Alberta Nika disagrees on Facebook: "Honestly, I don't have a clue however its going to be someone so obvious, or someone who you won't expect it to be :), but I have a feeling it's Jack or Tracy."
Only two hours to go until we all find out! *starts getting delirious*. Put us out of our misery.
17:32: The whole of the cast and crew have just posed happily in the studio where the Vic is built. Diederick said a few lines too - he's "very excited!" That's an understatement. I'm ready to collapse! They're now calling the cast for a "company call". Brilliant. (This is the part of the ride where you get giddy and feel a bit sick).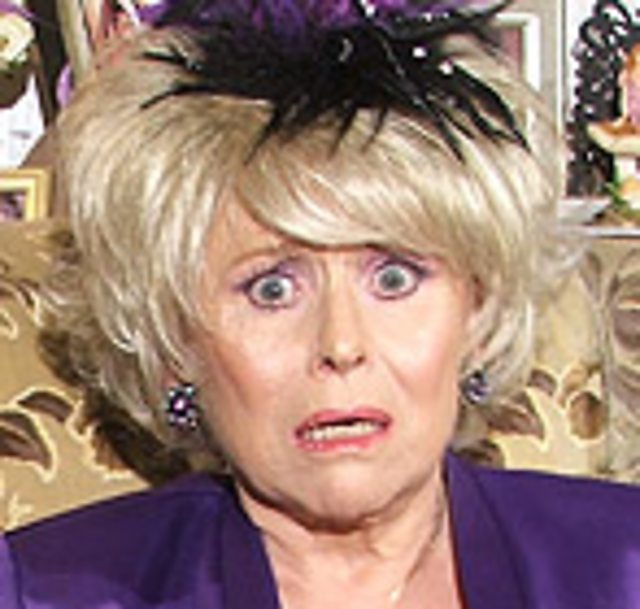 16:40
: Legend,
Barbara Windsor
(
Peggy
) is in da hooouuuse! She reveals that she isn't nervous... she's petrified (WHAT?!!!). She explains that it's nothing like doing theatre. She's also so glad to be a part of the 25th anniversary.
Wanna know what she got up to last night when she got in? Her old man asked her to sit down, have a cuppa and watch last night's episode. She did, and she got emotional - she says she can't believe she's a part of the show. Well, she is and she's fabulous! Don't leave, Babs. And "Stacey" is her choice on whodunnit... she doesn't think Peggy did it.
16:26: Diederick, the Exec Producer is strolling about. He's so calm. Does he not know that there's a LIVE episode tonight? Someone tell him.
16:20: The lovely Jane Slaughter who plays Tracy the barmaid reckons that if she'd 'dunnit' she may have knocked the bust off of the bar and onto Archie's bonce by dusting. That's some vigorous hand-action, gal! She'd also like to go on a night out on the town with Sharon Watts. 'Oh whatta niiight!'
16:08: Aaaawww. Jamie B just told us how he watched his video last night and really liked it. If you haven't see it - check it out on our 25th anniversary page.
From louise_g_x on Twitter: "My money's on baby George!!!! But I think it could be Ryan."
15:36: Diane Parish (Denise) and Tiana (Chelsea) have been browsing through our fetching snaps of faaaaamilies over the years. Both of them are looking very pretty. Diane points out she has no make-up on yet. But, you look fab to me, love.
15:20: Cliff Parisi (Minty) is in good spirits and keeps popping in to say hello. He's also rounding the troops to come into the diary room... we love 'im.
14:59: Ooooh Charlie Jones (latest suspect, Ben) has just sat himself into our comfy chair - if he was to play any other character apart from Ben... it would be Dirty Den! Rock on.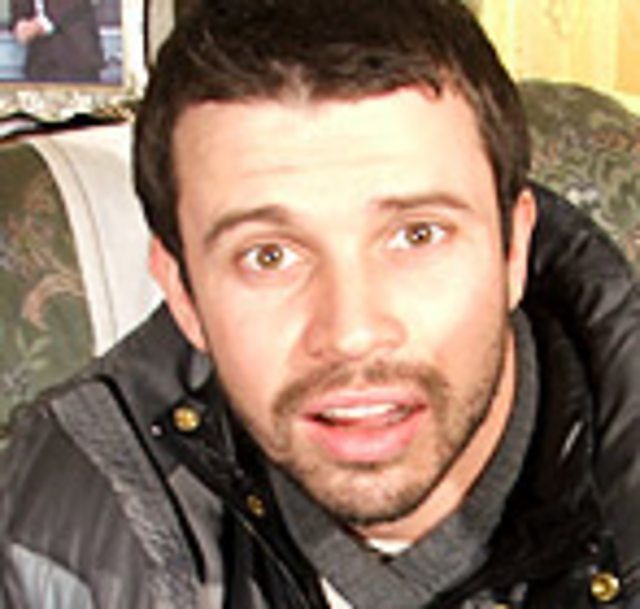 14:25:
Neil McDermott
(
Ryan
) has just walked into the diary room to share his thoughts. He says he's not nervous. What!!?? And what three words describe
EastEnders
to him? "Cockney, shouting and geezers."
14:10: Crew with head microphones are pacing the corridors. Perry Fenwick meanwhile is chilling in front of the box. Glad to know he's not letting this live lark get to him.
13:51: Wowsers. It seems like a lot of you on our Facebook page think it could have been wayward Sean Slater who did the dirty deed. The plot thickens.
Adam Beale on Facebook: It was Sean!! He was hiding behind a curtain in the Vic during the Christmas episode."
13:36: So the sun may have his hat on, but it's freeeeeeeezing here in Elstree. You may well be seeing some chattering teeth later.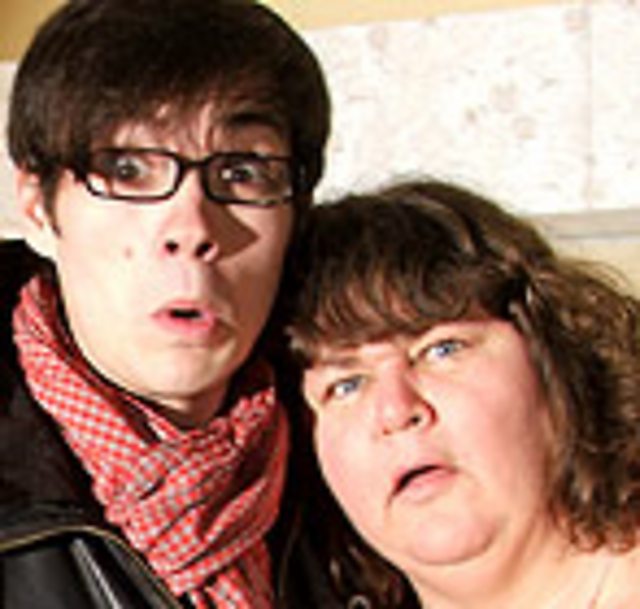 Karl D on
Facebook
says:
"I think Archie accidentally killed himself." Hhmm. Was he not holding the snow globe at the same time? Perhaps he has four hands. Crafty.
13:00: Make-up and costume will be applied and worn from 15:00. That's when butterflies may be kicking in. I'll be finding out how nervous they all are and will let you know.
12:44: I'll be mixing wih the cast and crew today to bring you all pics and informations on what's happening. Oooh, it will be like a rollercoaster ride. Or, perhaps just a drive out with Janine at the wheel. Seatbelts on please.
12:00: It's all go here already. BBC Breakfast interviewed past cast members Gillian Taylforth (Kathy Mitchell) and Martin Kemp (Steve Owen) earlier. Both of them re-lived their experiences of being on the soap and Steve said: " When I was here it was a competition to see who could get that doof doof moment." Well, who's going to win that competition tonight, eh? Ooooh, the excitement.
From Aiysha319 on Twitter: "I think Tracy killed Archie! I'm probably gonna change my mind soon. :)"
11:50: Guess what? The sun has popped out from the dull, ashen clouds here at Elstree. Let's hope it stays that way for EastEnders' 25th birthday. No rain dances please.
11:30: Today's the day of the LIVE episode! Hooray! And... OMG. Today's also the day we hear the doof doof of all doof doofs... who the hell killed Archie Mitchell!!??
Send in your whodunnit thoughts, questions and queries to us throughout the day. We'll be adding some of the best comments on here. Send 'em via this blog, Twitter or Facebook. All you need to do is put #whokilledarchie (no queston marks 'ere, guv) and #eastenders in your tweets. Thanking you.