Like mother, like son!
Liam's escorted home by the police, after truanting from school. Does he not realise the importance of a good education?! Honestly - kids these days... Bianca gets a shock when the Old Bill tell her she could go back to prison if he carrys on! What does he have to say for himself?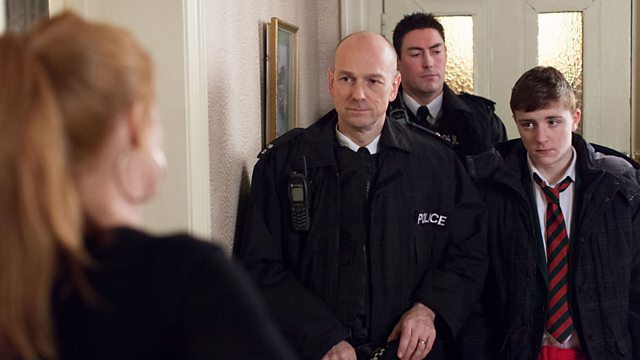 In with the new!
Kat and Bianca are all smiles as they set up their new stall on the market. It's a new beginning for them both. How long will the excitment last?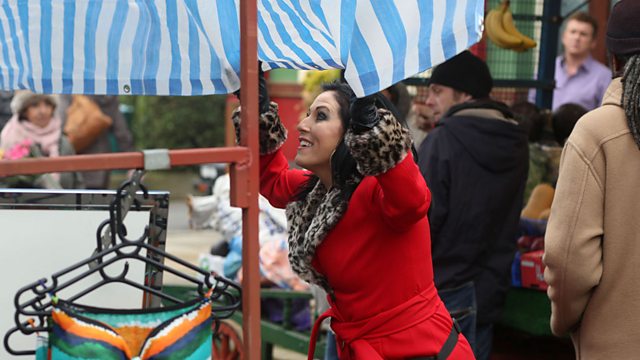 Dodgy dealings
It appears that Bianca read the same business book as Mo Harris! When she finds out the goods she ordered fell off the back of a lorry (so to speak) she panics. Is this set to be the shortest lived business in Walford's history?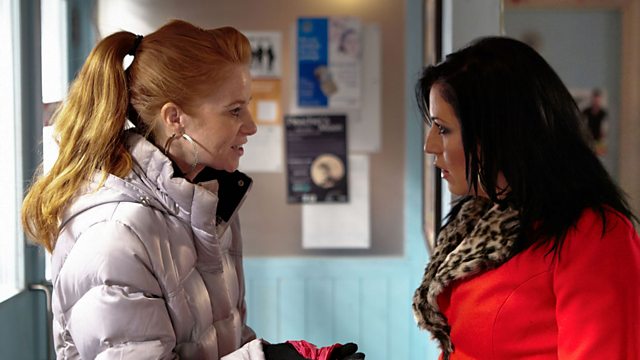 Old habits
After Kat spends a little bit of time with the police (!?) she's surprised to see Alfie waiting for her outside. What does this mean?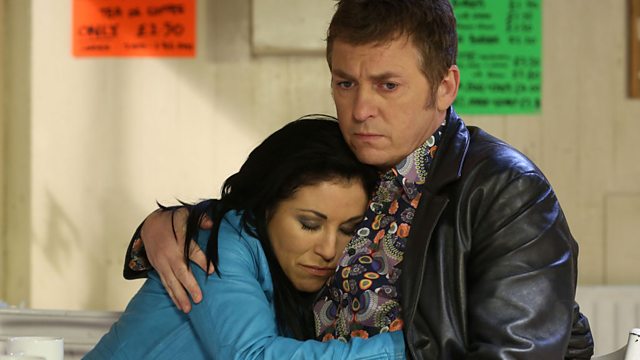 Poorly Paddy
Patrick takes a tumble off a ladder in the B&B and ends up in hospital. It looks like he's not having a pleasant stay! Who will look after him!?
Young Love
Aww, we just love these two. Through thick and thin they've stuck together. After Jay surprises Abi with an array of romantic treats, one thing leads to another. Is Valentine's night going to be THE night?!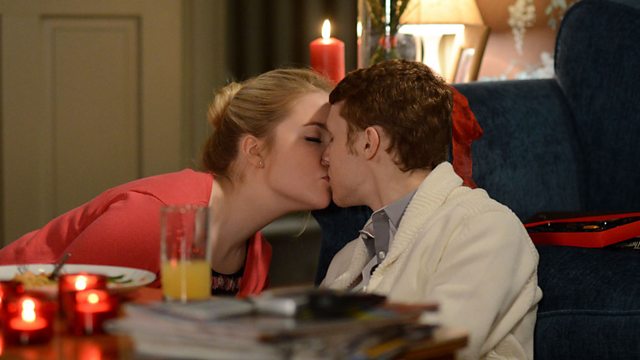 Old love
On the other side of The Square, Dot spends her Valentines night with her memories, a picture of Jim and single red rose *sobs into hanky*.