EastEnders characters as songs
What song would Phil Mitchell be?
The Rolling Stones classic, Street Fighting Man. Or maybe Eminem's furious 'The Way I Am'. Or perhaps something full on angry from start to finish, like errr, St Anger by Metallica? Or if he was in a more reflective mood inbetween fixing motors at the Arches he might hum along to All These Things I Have Done by The Killers?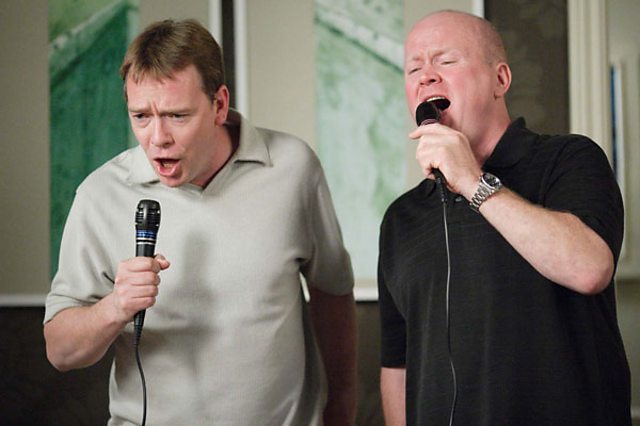 We've been picking out music tracks for some videos we're planning to put on the website later next year and it's sparked some debate in the office as to what songs best sum up EastEnders characters. We thought it would be great to hear your ideas too, and if we get good suggestions we'll try and use them in the videos where we can.
Pick out some songs that you think sum up the characters below (either in the song titles, lyrics or the attitude of the song) and leave your comments.
To start off, what do you think of these...

Phil Mitchell
Jack Branning
Bianca Butcher