Babies, big bets and bother with the Old Bill are all on the agenda for next week. It's going to be a belter - and we don't just mean the punch Billy's probably about to get from Bianca!

Out clubbing?

Billy's in trouble yet again - for yet more inappropriate romance. Who has he snogged this time to upset Bianca so much? And will he be left with a face that anybody will want to kiss after Bianca's finished with him?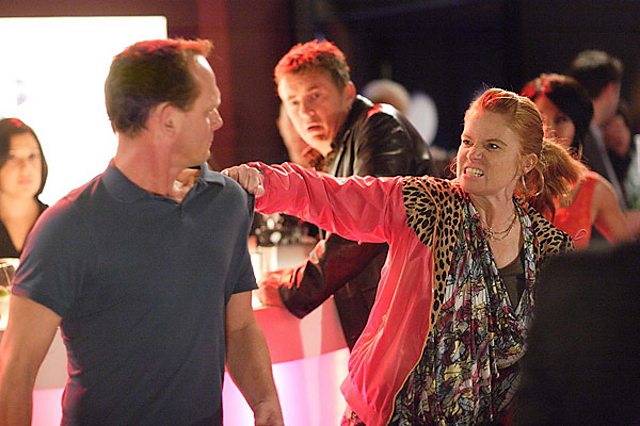 Girls' night out

We can tell you that they haven't been locked up for wearing loud dresses in a built-up area, but why are Kat and Stacey in the cells?
Baby love?

The father/daughter bonding session really wasn't going well for Ryan. As every new dad knows, sometimes you just have to hold your breath and dive in for a nappy refresh to calm a kid down...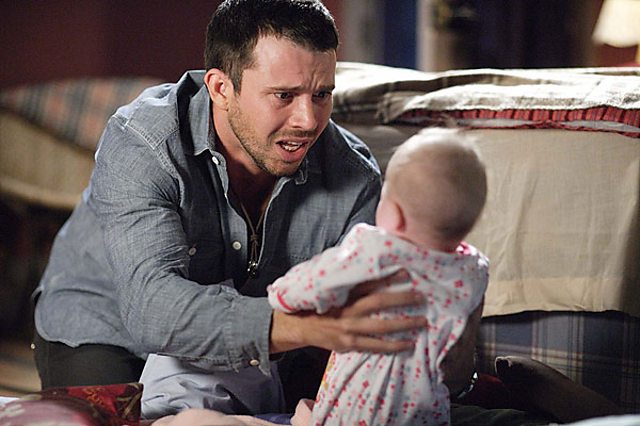 Pointing the finger

Poor Jim was Carol's rock after Billie died last week, but now he's getting the rough edge of her tongue. What's he done to upset her so much, and is she right with her accusations?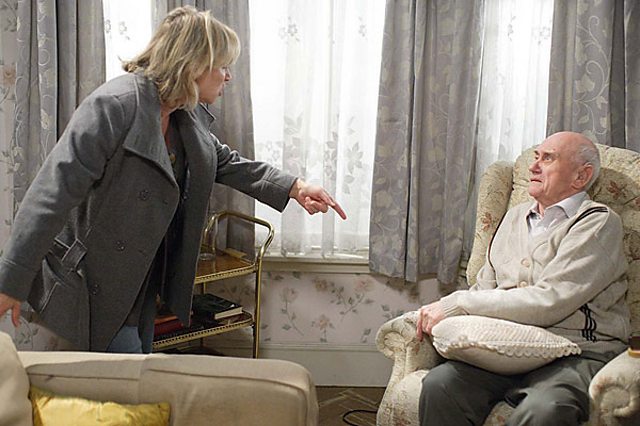 Poker face

Some people just have it - that steely gaze that messes with your opponent and guarantees a big win. Roxy and Patrick have it, but it seems Max is far from smokin' tonight with that expresion. Will he win, or just be the joker?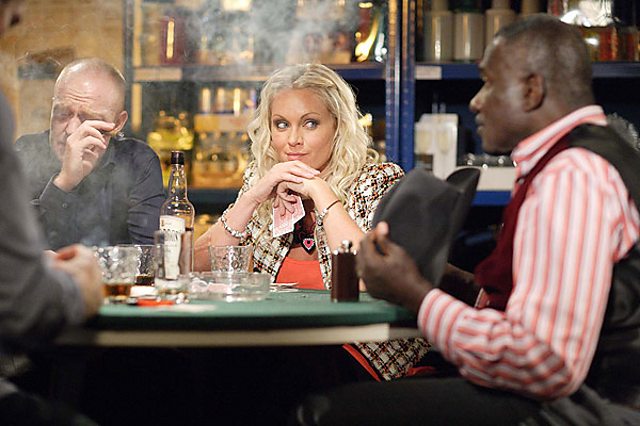 Family matters

Has Billy's business sense completely deserted him - surely the customers are supposed to pay you? Glad to see he's getting on with Julie after all his recent romantic mess-ups.