Spoiler alert: Christmas day shock!
Christmas in Walford wouldn't be the same without high drama and a staggering revelation. Isn't that what Chrimbo is all about? Well, 2009 isn't different to any other year in Albert Square...
If you want to know more, and would rather not wait until the episode airs on Christmas day at 8pm (so impatient!)... then go ahead... click on the link below. Go on. Go on, go on, go on...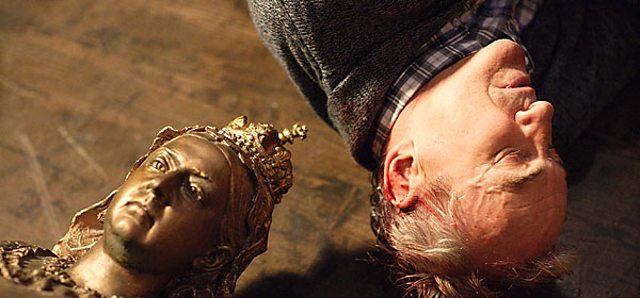 Is that ketchup on Archie Mitchell's head??? Who would do such a thing to such a loveable man?! Oh okay, perhaps he had it coming! (doof doof, doof doof doof doof doof).