Picture gallery: w/c 01 November 2010
So many Walford relationships look like they're heading for a crash this week, some quite literally...
Off the rails?

Janine's done some questionable things in her past, but she's really on the wrong side of the tracks this time. Will Ryan be able to get her and baby Lily out of the jam she's in?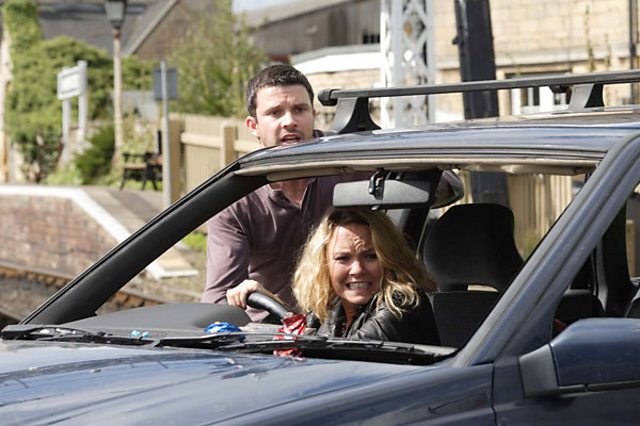 Spray what you mean
Vanessa and Max get the message when a mystery grafitti artist leaves their mark on their front door. We're not saying who the culprit is, but we doubt it's Banksy...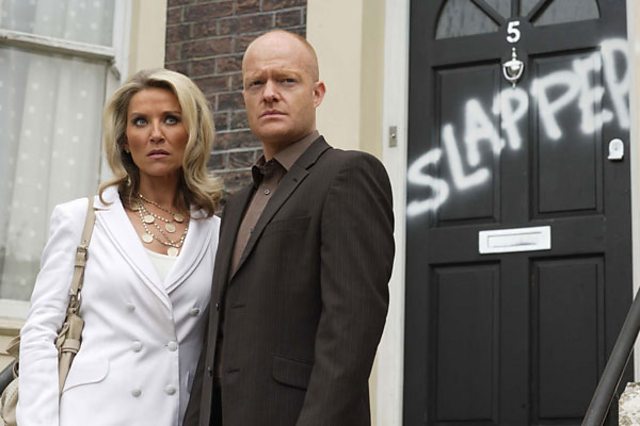 Stuck in the middle with you

Alfie's used to nasty clashes - but mostly they're between the colours in his shirts! Looks like he's caught in the middle of another Kat fight this time, though. Meanwhile, Tracey's surprisingly lost for words...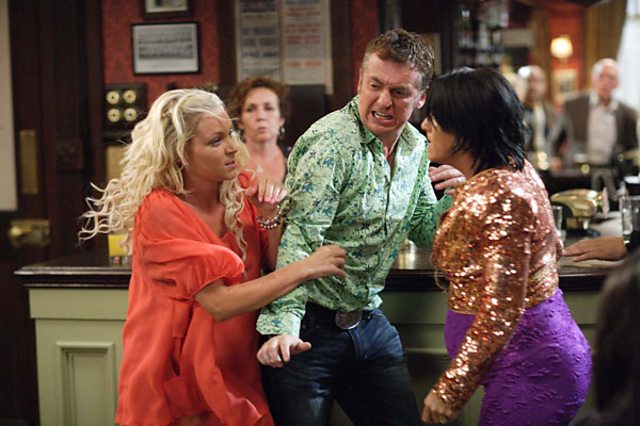 Under the Moon of love?
Looks like a crisis has been averted, love is in the air and a sparkling rock could soon be on Kat's finger. Will she say "I do" again?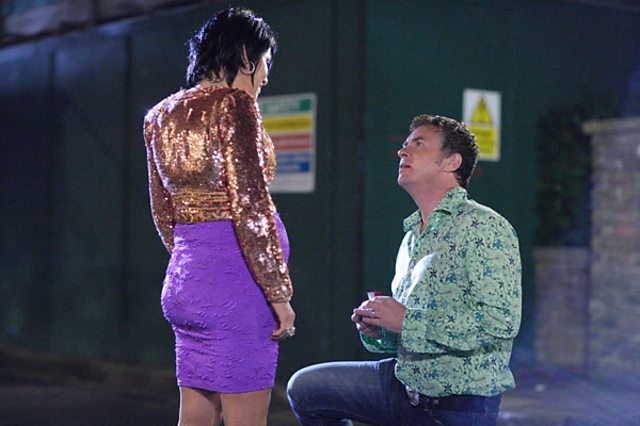 Going postal
Ian's had a special delivery, and it's clearly something he wasn't meant to read. Who's landed themselves in a whole heap of trouble after a mail mix up?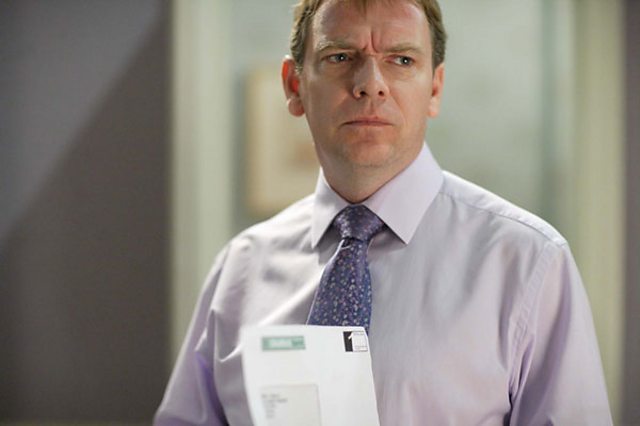 Cold shoulder
That's a frosty look from Jodie, if ever we saw one. We're guessing bad news from mum Vanessa. If I were her, I wouldn't ask Jodie for a waxing right now...