Nina Wadia has announced that, after five years as the indomitable Zainab Masood, she plans to leave EastEnders.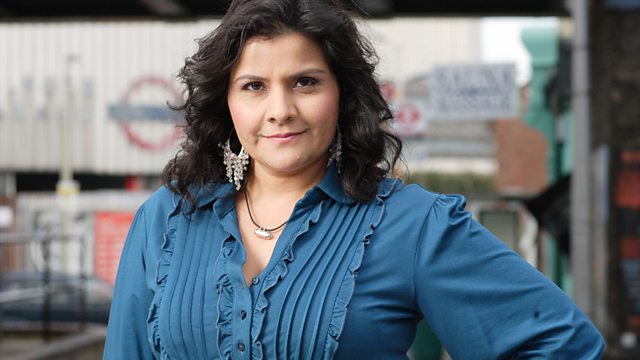 Nina Wadia as Zainab Masood
She says: "Playing Zainab has been a gift and a privilege. I'll always be hugely proud of the  talented friends I've worked with and I'm so grateful for the special bond with our audience who watch, care and talk to us every day - we're a family of millions.
Letting go of something you love is never easy but the time has come to move on and every ending brings a new beginning. Here's to future loves."
Sniff.
EastEnders Exec Producer, Lorraine Newman adds: "For the past five years, Nina has brought to life the wonderful Zainab:  the formidable, fun loving, opinionated, fiercely-competitive matriarch. Nina's range as an actor is quite exceptional, from her comedic double acts right through to her ability to pull on our heart strings with incredibly moving drama. We are very sad to be losing Nina and wish her well in ventures new. She will be missed as much by the production as by the audience."
Zainab has packed a lot into her five years on the Square - her world crashed around her ears when she disovered that son Syed was gay, but she came to terms with it and welcomed Christian into the family... eventually. She ended her relationship with Masood, starting up with controlling and manipulative physician Yusef Khan, and broke free to rekindle her bond with Mas. Then there's her competitiveness with co-worker Denise... and the rest of Walford... and the universe. And her wry commentary on pretty much everything that goes on in the Square...
We can't give away anything about her exit, but you can guarantee that it's going to be an emotional send-off for a woman who's kept us entertained for half a decade. Stay tuned.