Photo spoilers: Hits and misses
Week commencing 21 March 2011: We predict a rocky road ahead for the residents of Albert Square next week. Who'll be punching the air - and who'll be throwing in the towel - by the end of it all?
Well fit!
The gloves are off as Michael goes all-out to promote the launch of the gym. These ladies are sure to be a knockout... with potential male punters at least!t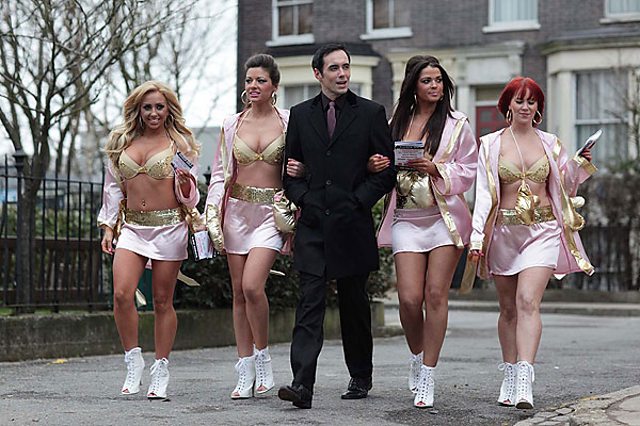 In transit?
Let me out! Michael is a man in a van... who looks like he needs a plan to get out. Can he escape, or is he boxed in?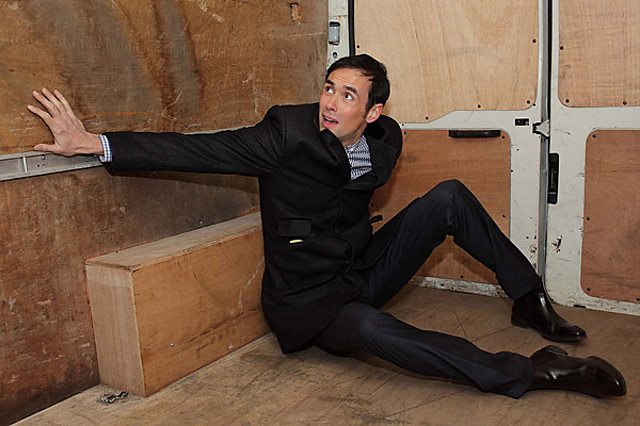 Blonde girl in the ring
Three cheers for Miss Mitchell, as former landlady Roxy gets a different kind of round in. We wonder if there's a Walford heavyweight in the blue corner?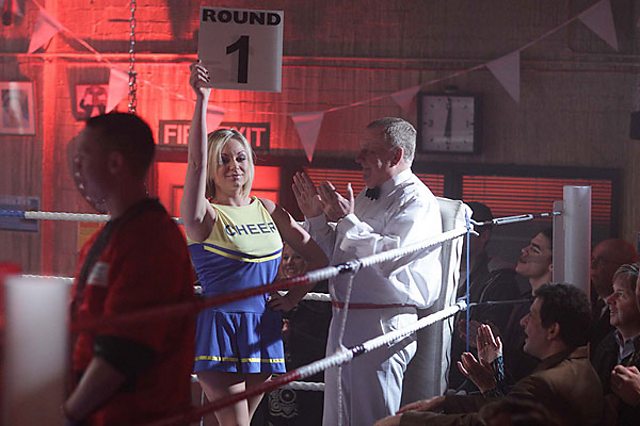 Centre of attention
Concerned parents Darren and Heather look on as a paramedic tends to baby George. What's the medical emergency?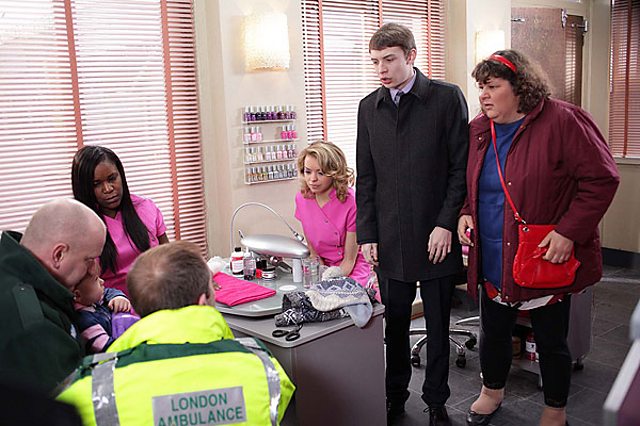 All washed up?
Darren's in a spin, as fellow fathers give him a load of parental advice. Don't get in a lather, Dazza - we're sure any problems can be ironed out...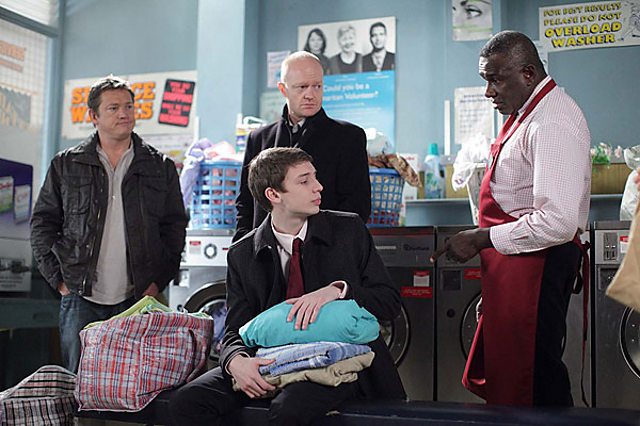 A step in the right direction?
Kat and Alfie are still struggling with their marriage. Will an ultimatum bring them together, or drive them further apart?