Photo spoilers: Sausage surprise!
Kat and Alfie have a lot going on at the moment, what with the twins due to appear at any time. The last thing they needed was Jean turning up on their doorstop with Lily in tow!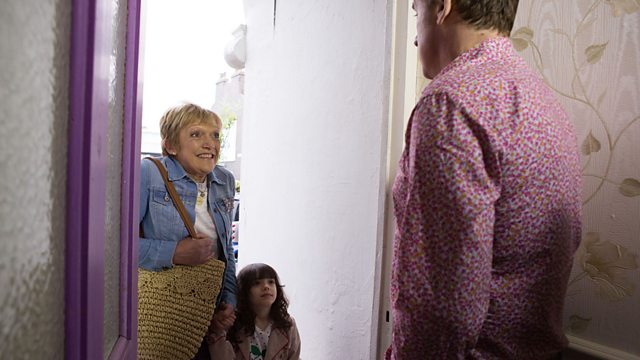 It soon transpires that Jean's arrived with an idea. She thinks she's found a way to get Stacey out of prison. Kat realises that looking after Lily is all getting a bit much for Jean, and before she knows it Jean collapses on the kitchen floor!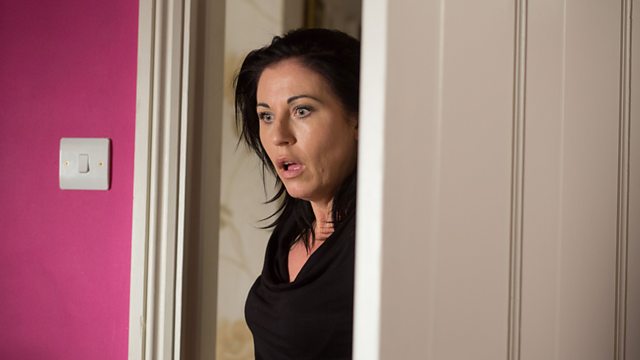 Stacey is taken in to see her mum in hospital. She's shocked to see Jean looking so helpless.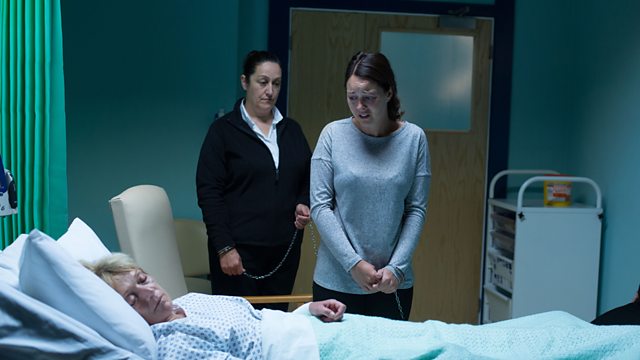 Everything's put on hold, however, when Kat's waters break!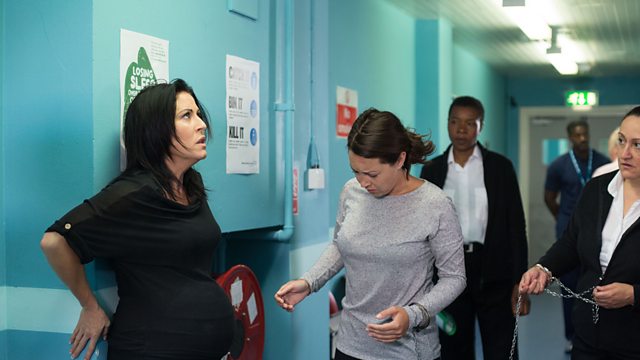 Alfie arrives at the hospital as Stacey's taken back to prison. He's there to hold Kat's hand and offer support (or more likely, some jokes?!). Go, Kat, Go!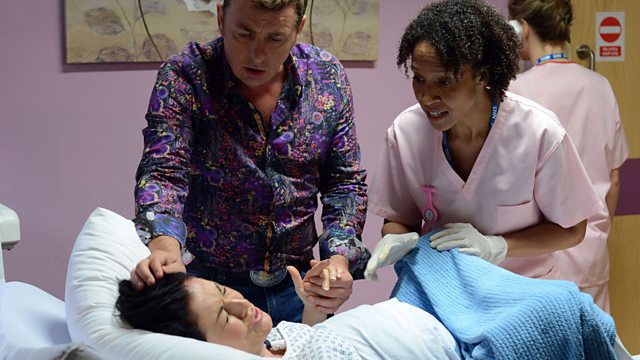 These episodes will be on screen in the week commencing 4th August.