Barbara Windsor waves goodbye to EastEnders
Ladies and gentlemen, grab your tissues. Barbara Windsor has recorded her last scene* as Peggy Mitchell and we were there, trying not to ruin the sound quality with our noisy sobs.
The scene was recorded in a single take (what a pro) and afterwards, an emotional Barbara gave a moving speech, through her tears, with a red-eyed Rita Simons (Roxy) and Samantha Womack (Ronnie) by her side. She spoke about her love of the show and what a wrench it is to say goodbye after sixteen unforgettable years on Albert Square. What a legend.
June Brown
"I shall miss her enormously and she is a wonderful friend. I will miss our lunches, coffee and catching up on gossip!"
Rita Simons
"I am really going to miss Barbara. On set, Barbara is like my honorary real life auntie. She is a great mentor and she's taught me so much. Barbara is such a professional and it has been an honour to work with her. She is truly supportive and she will be greatly missed at EastEnders."

"I think the funniest moment I remember from working with Barbara was when she had to dress up in a cowgirl outfit, complete with tequila guns. She looked hilarious and we had such a laugh filming those scenes"

Sam Womack
"There was a line in a script "you have always been like a mother to me" and that summed it up perfectly for me. Barbara took myself and Rita under her wing from the day we started and it's a wrench to let her go. We will miss her dearly and we will definitely stay in touch - she won't be able to get rid of us!"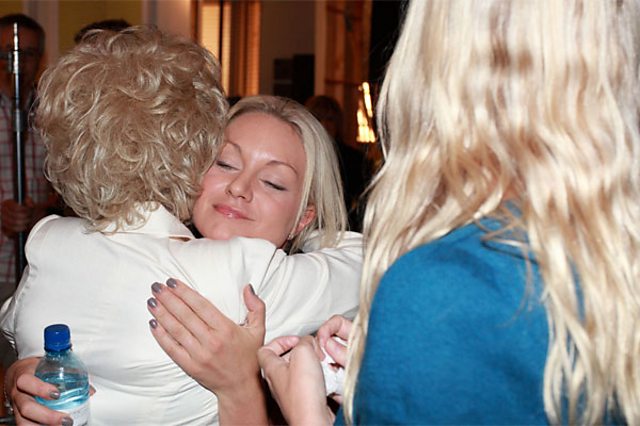 * Scenes are recorded out of order, so the final scene she recorded is not the final scene that will appear on TV.