Photo spoilers preview: Masood meltdown
Ahead of our regular Tuesday selection of preview pics (this time for week commencing 23 May) , it's time for another teaser of what's to come in Walford.
Masood meltdown
As her home life deteriorates, Zainab needs a should to cry on. Syed's on hand, but what can he do to help? Maybe a box of chocs would be a start?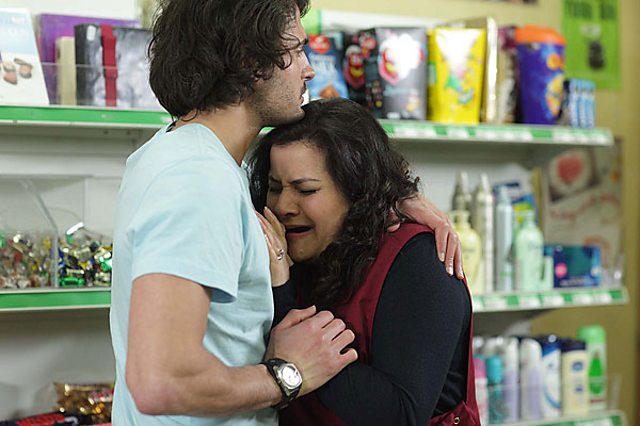 We'll be adding lots more spoiler pics to the blog on Tuesday 17 May, so don't forget to check back!