Photo Spoiler: Kat's kitchen nightmare
We couldn't have been more pleased for Kat and Alfie when we discovered they were expecting a newborn at Christmas.
However, it looks like our joy could be scuppered tonight as Kat suffers a nasty fall.
With her man busy making his market stall debut, Kat is left to fend for herself. Will she and the baby be ok?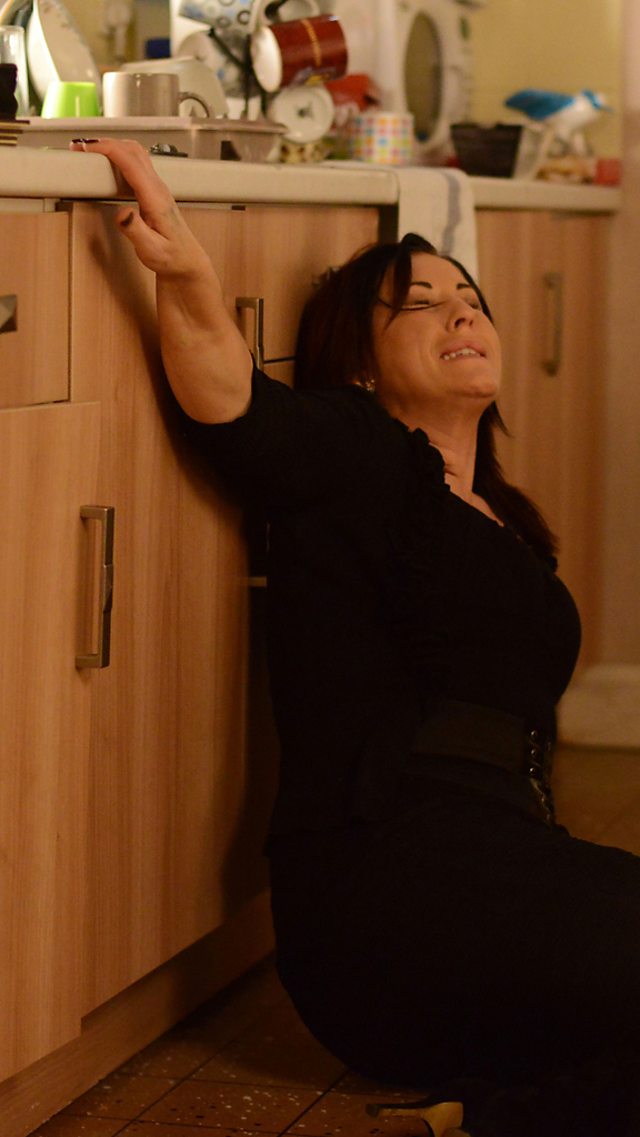 Meanwhile, over at the Beale's place, Ian has troubles of his own as he discovers that Peter and Lola aren't as easy to separate as he'd hoped... What will Phil say, Ian?
EastEnders airs these scenes tonight at 7.30pm on BBC One.