Email alert: Heather's online dating
'All good things come to those who wait', or so the saying goes. I'm not sure that this is the case when it comes to the likes of buses, ketchup, or Heather Trott though.
Your smile soon vanishes when you can't possibly squeeze on to that all-important bus, the sauce just splatters all over the shop, and Hev just gets let down.
Has Hev's patience paid off though? After a week of jamming down the refresh button on www.bitofloveplease.com and uploading her pic, HEATHER67 has only gone and got herself some male attention! Woop woop. He may not be called George, but how's KEVIN68 for a possible romance?
Here's his second email to Hev (sent tonight!)...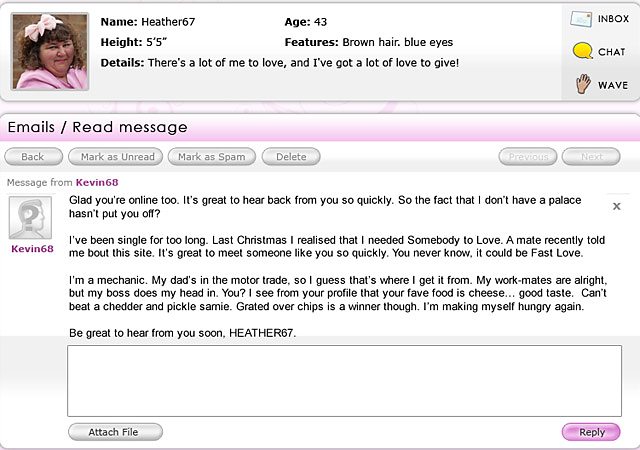 Is it too early to invest in a hat?