Photo spoilers preview: Tea and talk
Ahead of our regular Tuesday selection of preview pics (this time for week commencing 18 April) , here we are again with another teaser for what's to come in Walford.
Tea and talk

Charlie's back - and with big news for Kat. What's he been up to whilst away from Walford? You might be surprised...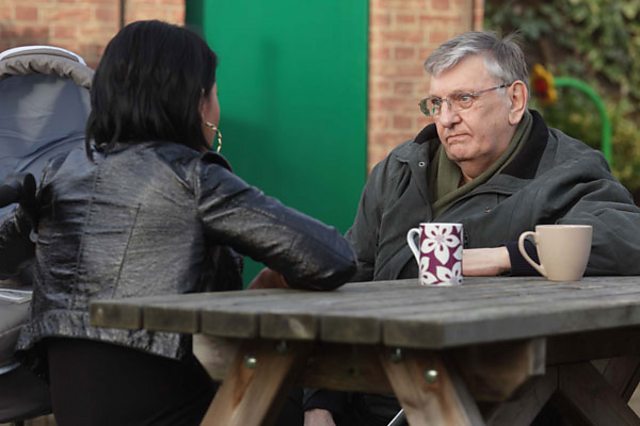 We'll be adding lots more spoiler pics to the blog on Tuesday 12th April, so don't forget to check back!