Lucky Lucy
Although Lucy's had a run of bad luck recently, the one thing she's got going for her is her new house mate! As she gets ready for a day with the girls, Joey tries to distract her (and he's pretty distracting!).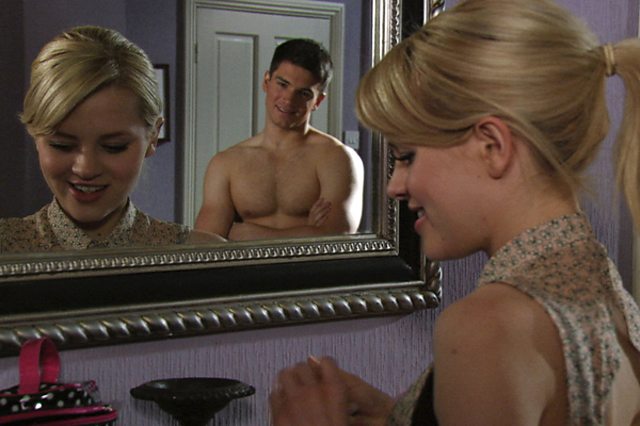 Community spirit?
Lola starts her community service in Walford. She begins to realise how foolish she's been as she feels the strain of being away from Lexi. How will she cope?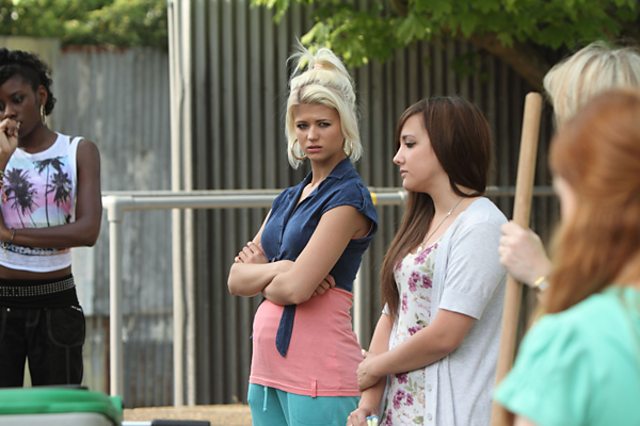 The full story
Tanya struggles to understand why her mum kept such a HUGE secret for so long. Will Cora finally tell her everything?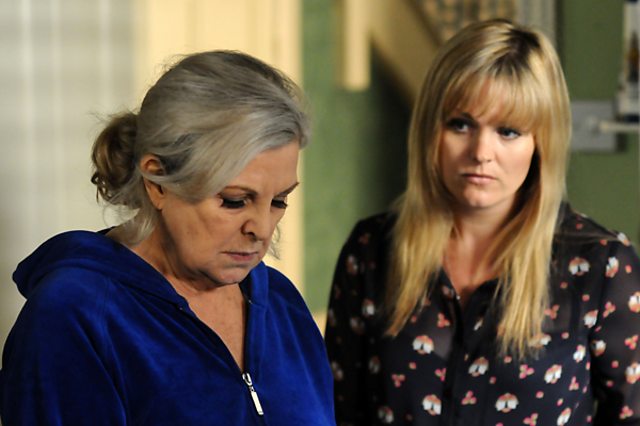 Truth be told
Lauren (who's still struggling to come to terms with what she's seen!) tells some 'responsible adults' about where she saw Ian. Will they believe her straight away?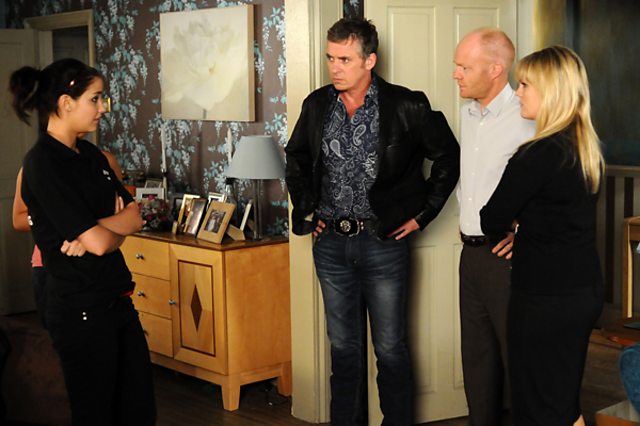 Money talks!
Here are two lads who have the gift of the gab! Fatboy and Anthony try to help Lucy out when her funds get really low. Will they be able to make her the money she needs?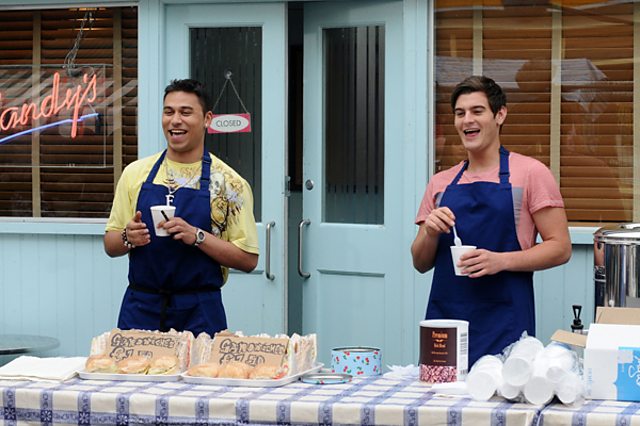 We're faaaaamily!
Lola needs her friends and family right now. She gets fed up with Jay and Ben's constant arguing and come up with a plan to reunite the brothers. Will it work?!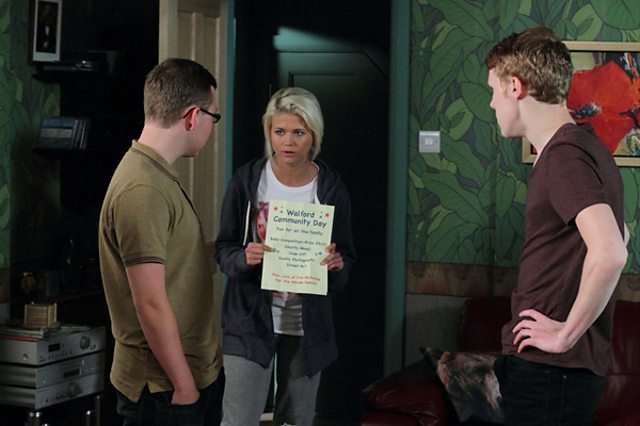 Rescue team
Max, Tanya and Alfie find Ian sleeping rough and bring him home. Will they be able to get through to him? And will they tell Lucy they've found her dad?!