Ever wondered what it was like to work on EastEnders? Well, wonder no longer, as we bring you exclusive insights into the variety of cogs that whir in the great machine that is EastEnders - allowing you to meet the family behind the family! This week, we spoke to story researcher Tolula and script researchers, Cleo and Sophie.
What are your day-to-day tasks?
Tolula: When we have planning meetings, I go along and give a steer on the way things would play out on screen factually. For example, if someone had an illness, I would have information about how often they would go to the doctors, what kind of medicine they're on and the effect that medicine might have on them. Once the story department write each draft of the story document (there are four drafts) I would give them advice on it, and find out about different subject areas, and where we could take stories... it could be anything from how much a gym is worth, to bigger subjects like housing or gangs.
Cleo: Sophie and I read all drafts of the scripts, and once we've done this we get a clear idea of what story is being told and make sure that the details fit in with the research that Tolula has already done. We look into things in more detail, and make sure everything's checked with our contacts and experts in various fields
Sophie: We're looking through the scripts for any discrepancies in dialogue, or in terms of what's happening when, and then feeding back to the script editors. All three of us have to keep in mind how the story plays out going forward.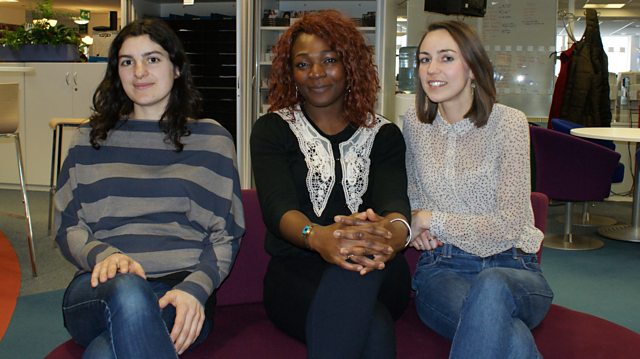 What methods do you use when doing your research?

Cleo: We have really good contacts, which are the most important thing. They do a huge job for us and they do it with great willingness. We have to build really good relationships with them so we can trust them to make the right decisions and give us the right things to say.
Sophie: They're all highly respected in their fields. I think people would be quite surprised at the level of people we have helping us. A lot of the job is balancing the requirements of drama and the requirements of research... that's probably the most difficult element of our job
How do you make your contacts?

Tolula: If there's a big issue storyline, I start out just by reading about it and searching the Internet. I'll look for people who may have featured in other TV documentaries, or have written columns about something. Or we get recommended individuals from our existing contacts.
Sophie: For the Ian Beale breakdown storyline our previous story researcher found Kevin Shepherd online, who had a blog about his mental illness, and his story became Ian's story in a way. We talked to him pretty much daily during that time and that contact was really heavily involved in helping the story develop. People like midwives help us out a lot when we have new baby storylines; we'll be in constant contact with them. Comic Relief might recommend someone, or a different charity might have recommend people, so it comes from a number of places.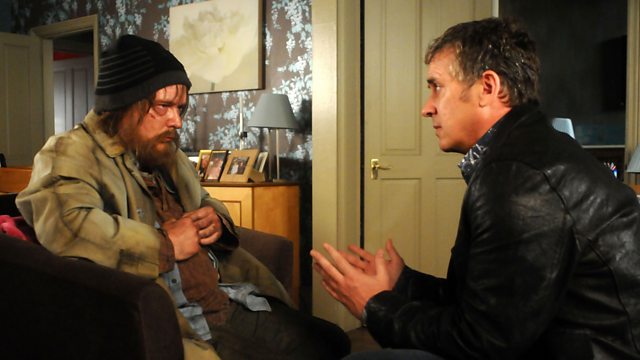 What's the best thing about doing this job?

Tolula: The random factoids that you know... I'm going to be a quiz champion one day!
Sophie: We do know a lot about a huge variety of subjects. I don't have children, but I now know quite a lot about childbirth.
Cleo: I like talking to the contacts, I think the window we get into their lives is really fascinating, I think it's quite a privilege to be able to talk to these people and hear such interesting things.
What are the most challenging aspect of the job? 
Cleo: When you have to tell the script editors some part of the story might not work. You try your best to make it fit in with what they've got... but if it isn't factually correct, then it's back to the drawing board.
Sophie: That's an aspect of the job that you can't really predict. In addition, our contacts have very different opinions and may have had different personal experiences, even within the same professions. Sometimes it can be complicated just trying to understand things that are quite complex, like housing benefits, or medical problems... but it's our job within EastEnders to know that information inside and out. You do really have to own your story.
Does anything stick in your mind as being a really tricky story to research?
Sophie: As we research well ahead of when the episodes actually go out, there may have been developments in a certain issue or story from when we start the research to when the episode airs. We have to work out when exactly the story will be going out and what might have changed - or might not have changed - by that point. We also have to know that we have researched a story thoroughly, even if a lot of the details about that story are never shown on screen, or take place in Albert Square at a time when the audience aren't watching!
How do you get into researching?

Sophie: I worked in film as a script researcher and developer, and I studied English Literature at University, so I had a level of research experience just from doing that. It's never easy to say what path to take, but I knew scripts very well before I got this job and I also had some research experience.
Tolula: I came from a documentary background, so I'm slightly more used to researching weird and wonderful things. Now, it's more about making sure that the drama on screen reflects real life.
How do you feel about working for EastEnders as a show/brand?

Cleo: It's quite nice telling people what you do, as everyone's always interested... but then you can't actually tell them anything about the storylines! I think after the Whitney storyline from the last Comic Relief, we got emails from our contacts saying they have known people who had come to the police after watching. Things like that I think are really amazing to hear, because you know that this has touched someone, and it's all worth it. Hopefully our most recent storyline with Liam and the gang will have a similar response!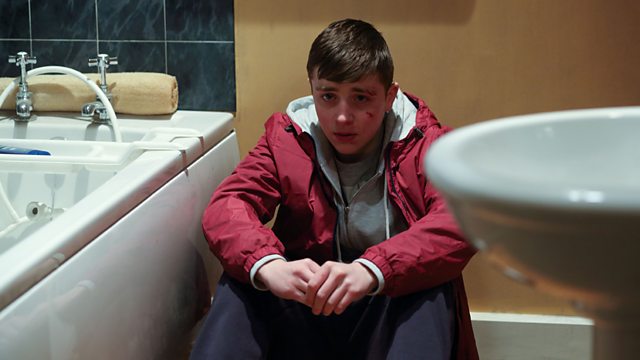 Sophie: It's easy to forget the huge audiences that EastEnders has and the fact that we get to reach a massive amount of people. Another thing we do is look into the action lines and information that will be given at the end of the episodes. These help highlight the issues that affect people in their everyday lives and raise awareness of issues that many people may not be aware of.