Photo spoilers: Sexy Santas and dodgy deals
Week commencing 6th December: As the season to be jolly approaches, let's have a little festive fun with our latest pics. You can rest assured that they won't all feature Christmas cheer, however...
Christmas crackers
Ding dong merrily on high! A splash of festive spirit is on tap at the Vic, thanks Stacey and Janine. Alfie needs to work on his costume if he's going to cut it as a sexy Santa though!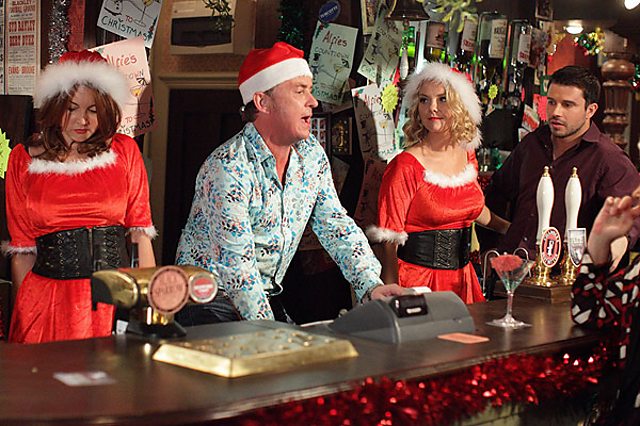 Cash crisis?
Jay and Connor go head-to-head for one of Phil's dodgy deals. What's with the wonga, and who will be left out of pocket?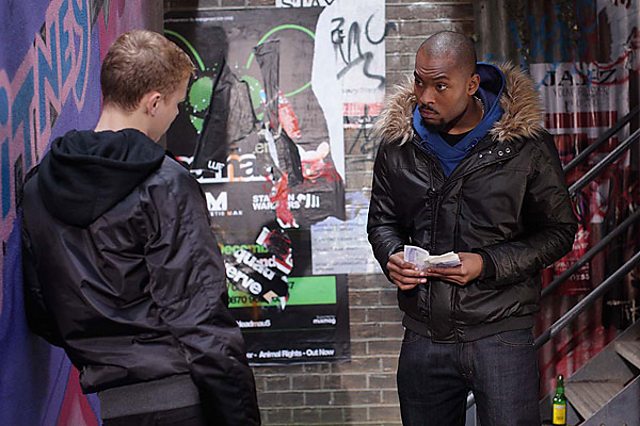 Baby love
Just for once, it's all smiles for Ryan, Stacey and baby Lily. But will it last? Come on, It wouldn't be Walford if it did...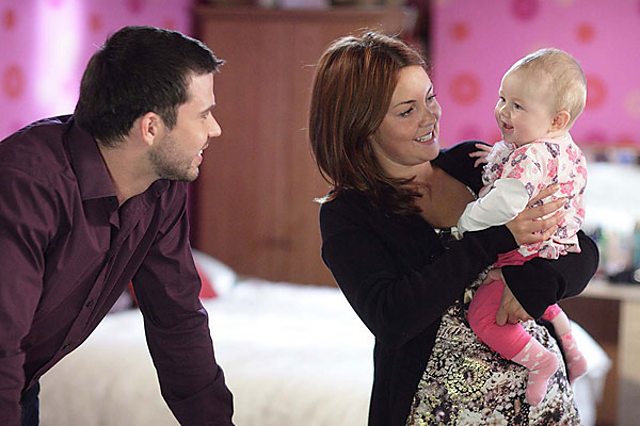 Pillow talk
That dreamy look in Glenda's eyes suggests that Captain Beale has really floated her boat! If Jane ever finds out though, we guarantee someone's going to walk the plank.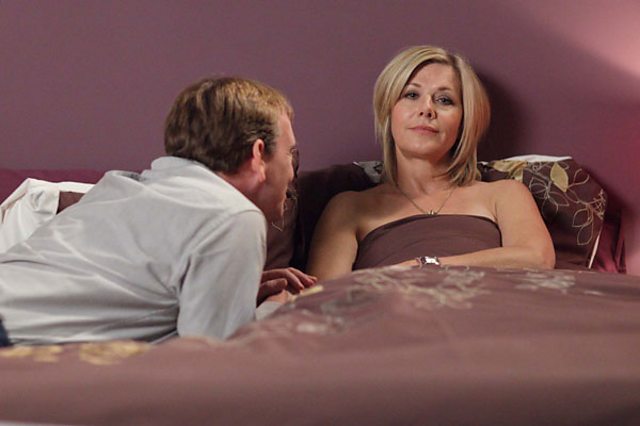 Older and wiser?
Poor Pat's struggling with a dilemma, after seeing something she shouldn't have. Can old friend Dot help her make the right choice?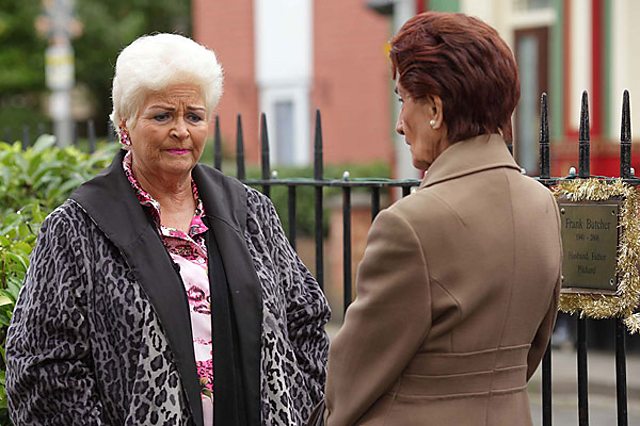 Birthday treat
Peter makes a wish as he blows out his candles. But which young lady would be the icing on the cake on this special day?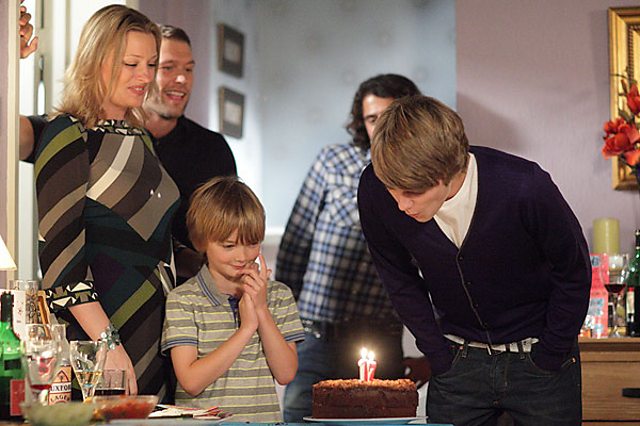 Under pressure
Jack of all trades Billy rushes to fix another kind of blow-out. Will there be consequences if he can't get Julie home in time?