We are deeply saddened to hear that actress Anna Wing has passed away at the age of 98. From the very first episode of EastEnders, Anna created one of the most iconic matriarchs in television history.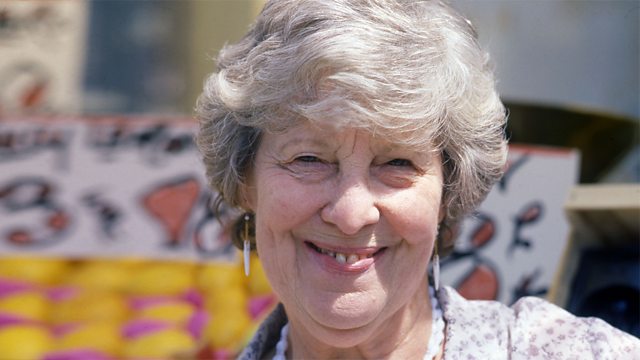 The character of Lou Beale is still so entrenched in EastEnders history and without Anna, the Beale family would never have been the focal point that it is today. Anna will be remembered fondly by everyone at EastEnders and our deepest sympathies are extended to her family and friends.
Colleagues Adam Woodyatt and June Brown, who both worked with Anna during the early days of the show, were quick to pay tribute to the actress and her contribution to EastEnders' mythology.
"So sad to hear that Anna Wing has passed away," said Adam. "She was a wonderful lady, very helpful and giving. I learned so much from her. I worked with Anna on "Witches and the Grinnygog" before she became my Gran in EastEnders. I remember one episode in particular, number 16, we had a seven page scene for the cliff-hanger, Ian pouring his heart out to his Gran. It was the first time I had to cry on screen and I was terrified I wouldn't be able to do it. Anna was so helpful, happy to rehearse it over and over again and put me completely at ease. Sure enough the tears flowed from nowhere and It was the first time Julia's Theme was used at the end of an episode. I have so many fond memories of her, my thoughts are with her family and friends."
"I had known Anna since we were in a film together many years ago, before having the pleasure of working with her on EastEnders, added June. "She was a very generous woman in many ways and an excellent actress who made a script her own, lifting the character off the page and made it quite different from what you'd have expected. Anna had a true old-fashioned Cockney accent like my grandma. I always enjoyed her company and she often asked me to stay with her, saying that I could smoke on the landing! Anna always thought well of everyone and she loved and enjoyed her children and grandchildren. I was very fond of her indeed and will remember Anna with great affection always."