Photo Spoilers: Rumble in The Vic
Week commencing 17 October 2011
Kat's having kittens
Looks like Mrs Moon's claws are out! Things are going daaan in The Queen Vic, but will Mr Leather Jacket be a scaredy Kat and run away with his tail between his legs?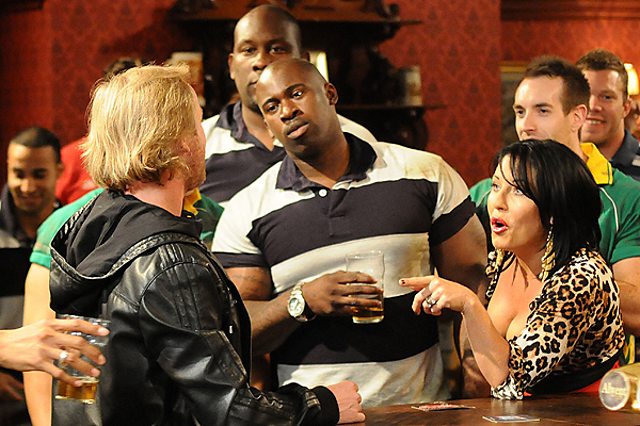 Big boys toy
Ian tries to convince people that his Automo-beal isn't for Mandy's benefit. Looks like Pat thinks he's full of hot air (bag) though! Will it have the desired effect?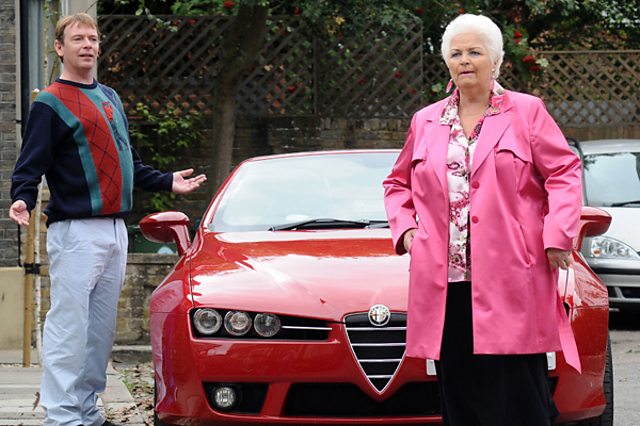 Stand off
Christian and Syed interrupt Masood and Amira's heart-to-heart. Will they throw all their toys out of the pram, or keep their feelings (baby) bottled up?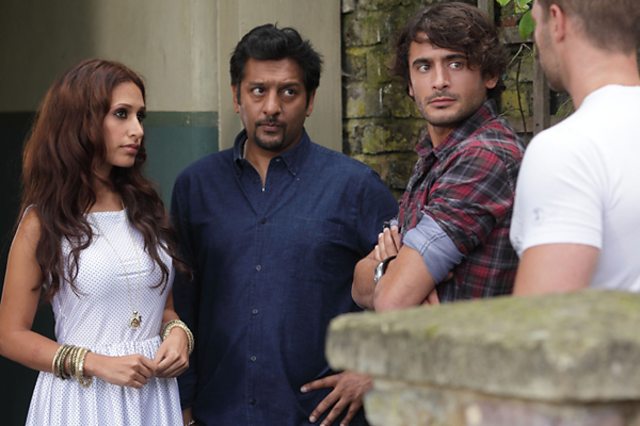 Star-crossed lovers?
As Whitney reaches for Tyler Moon, the wind is taken out of Fatboy's sails. But does he manage to tell her that she's a star in his eyes?
Smitten kitten
Lord love a duck! Whitney and Fatboy are looking very close indeed. He looks like the cat that got the cream, but is it just puppy love?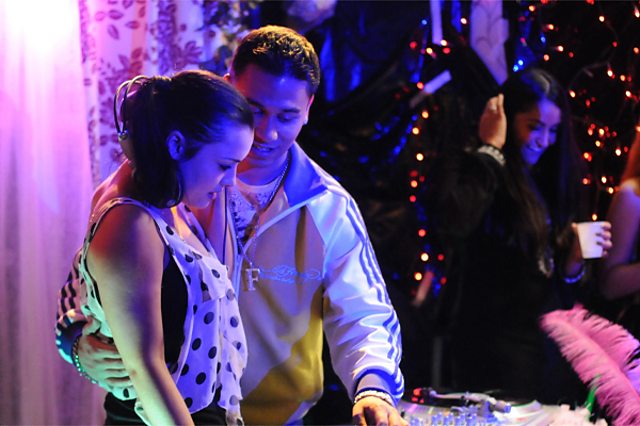 Spill the beans
Greg returns to Walford. Will he be Tanya's knight in shining armour, or is he back for another reason?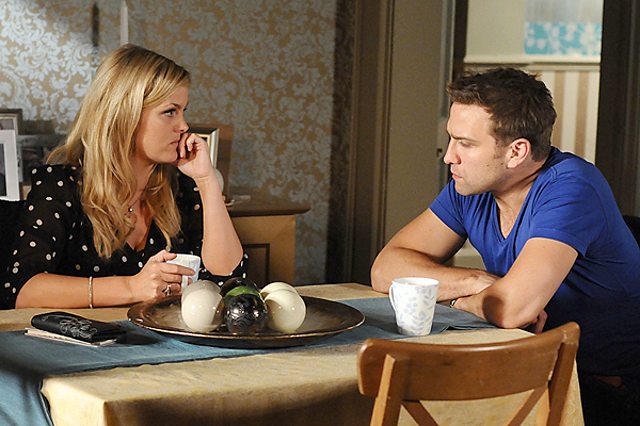 Baby love
Amira's got a small, pretty-in-pink surprise for Syed. He looks very taken with young Yasmin, but what will Christian have to say?