Charlie Brooks on the Soap Awards night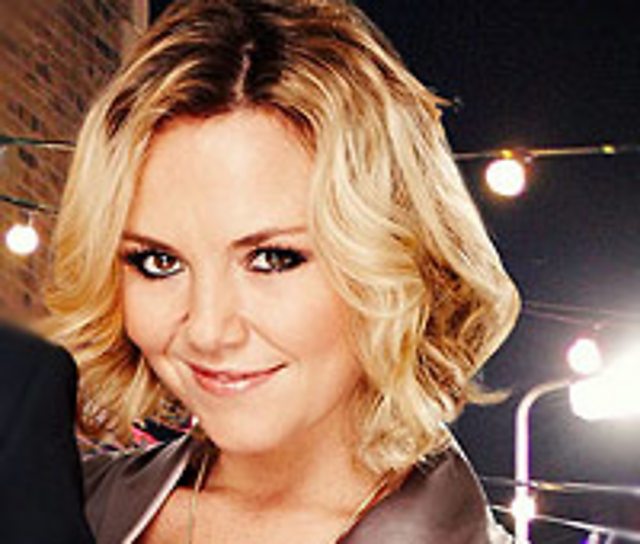 Janine Malloy may be a manipulative madam who would rather spend her evening throwing evil stares and making catty comments to other bar locals, but that's way off the agenda for actress Charlie Brooks.
We had a brief, girly chat to the Villain of the Year nominee in this year's British Soap Awards.
Here are a few of her numptious nuggets about the BIG NIGHT in Manchester aproaching...
On the star-studded ceremony:
"They are usually really good fun because you get to see people you know from the other soaps and have quite a laugh.
"I remember them from when I was younger. There was quite a lot of younger cast members - Jack Ryder (Jamie) and Natalie Cassidy (Sonia) so we'd get all dolled up together. I think I was probably 18 at my first one."
On getting 'dolled up':
"I never spend ages getting ready - I'm a wash-up-and-go kind of girl. I'm so impatient, I just want to get it done and get out."
On 'ergh! What is she wearing?' fashion disasters:
"I've had several fashion disasters! One year I wore a dreadful black dress, awful shoes, awful make-up. The shoes were these pink flat gladiator sandals that tied up the whole of my leg. Absolutely horrendous! I've had loads."
Let's hope she has no fashion disasters this year...
On this year's fun n' frolics...
"We always mix together at the soap awards. This year we're all getting coaches up to Manchester which is going to be lots of fun."
You can bet there'll be sing songs on the M6.
If you haven't yet voted in this year's Soap Awards, then make your vote count through the British Soap Awards website.