Photo spoilers: Ian's gone weak at Denise
Ahead of our regular Tuesday selection of preview pics (this time for week commencing 18 July) , let's set tongues wagging with what's ahead in Walford.
Sex a-Beale?

Denise denies Ian a snog! Surely not? Even though her good mate Jane has just split with him, can she really resist the appeal of Captain Beale?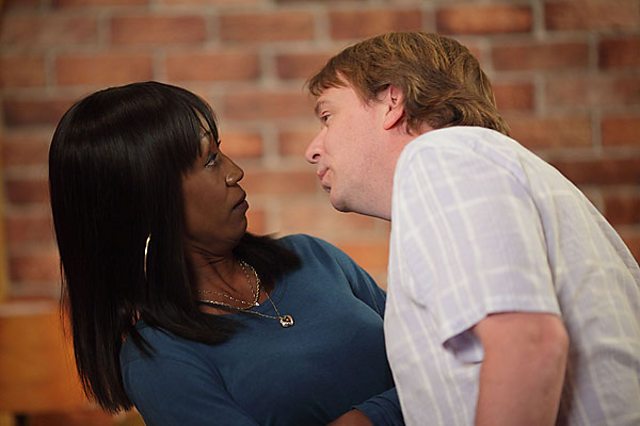 We'll be adding lots more spoiler pics to the blog on Tuesday 12 July, so don't forget to check back!