Photo spoilers: Moon beams at ray of sunshine Whitney
Ahead of our regular Tuesday selection of preview pics (this time for week commencing 26 September), let's get up close and personal with what's happening in Walford this week...
With a little help from Cupid Fatboy, Whitney and Tyler square up for a snog on Arthur's bench. Will Whit finally find happiness?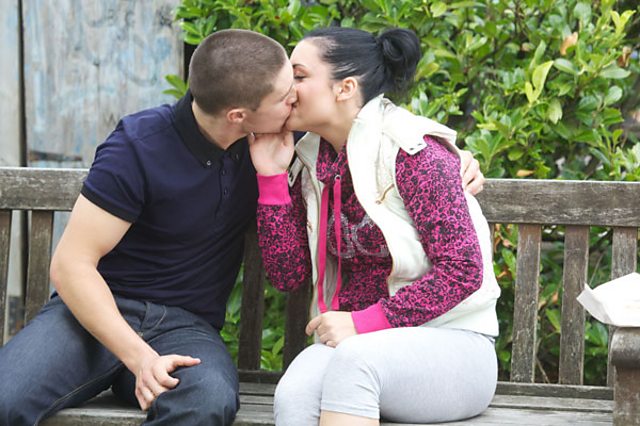 We'll be adding lots more spoiler pics to the blog on Tuesday 20th September, so don't forget to check back!