Episode discussion for week starting 23 April
Send your reactions, feelings, revelations, hopes and fears about the upcoming week on EastEnders. Including... Friday's BIANCA special.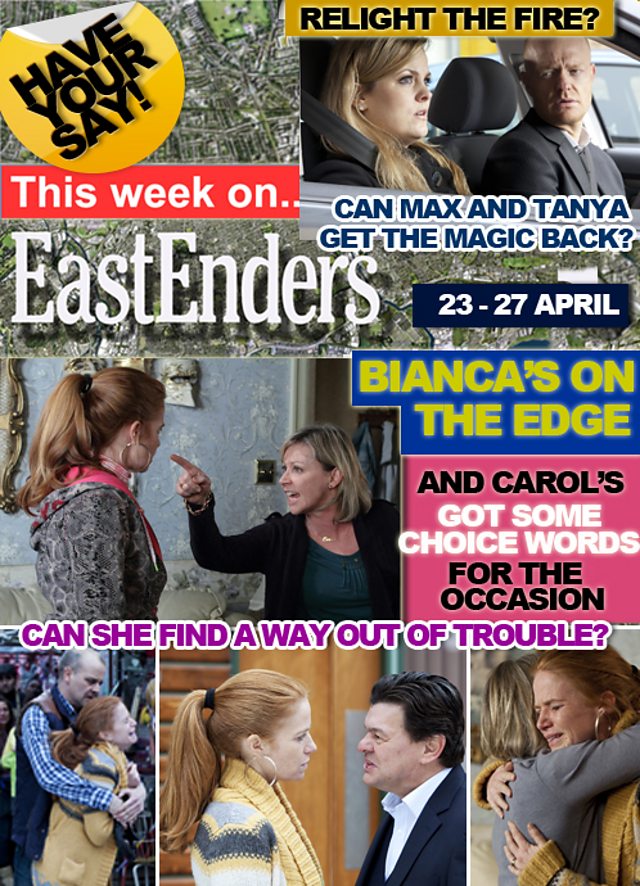 Bianca reaches crisis point. Will anyone help her? If Derek's involved, it can't be good...
It's St George's Day in the Vic! And Alfie and Jean pull out all the stops (or some of them anyway)
Shirley's in no mood for celebrations and is on the hunt for the killer.
Fatboy gets a new job
Whitney gets an attack of the little green monsters
And.... there's a new man in town...