Picture gallery: w/c 05 July 2010
Get ready for a week of musical Mitchells, World Cup woes and a baptism of fire for Denise. Plus, Peggy's in the picture and Jack's all souped-up and ready to go...

All washed up

Glenda's grateful to Phil for sorting out her washing machine, and treats him to a drink in the Vic. We hope she doesn't push her luck and ask him to do the ironing too.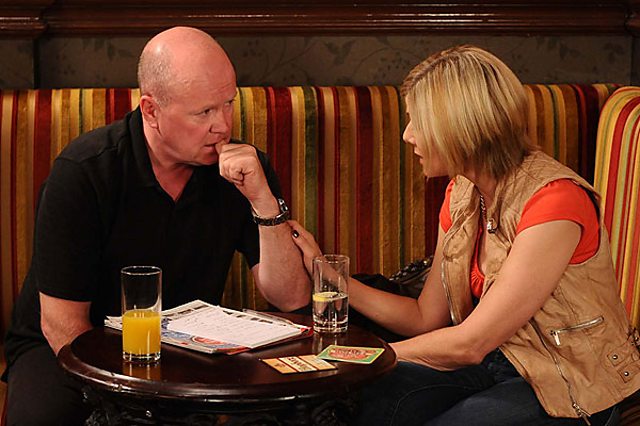 Own goal?

Darren wants to know the score about his missing World Cup tickets, and cries foul at Jodie. Will he pay the penalty when the truth comes out though?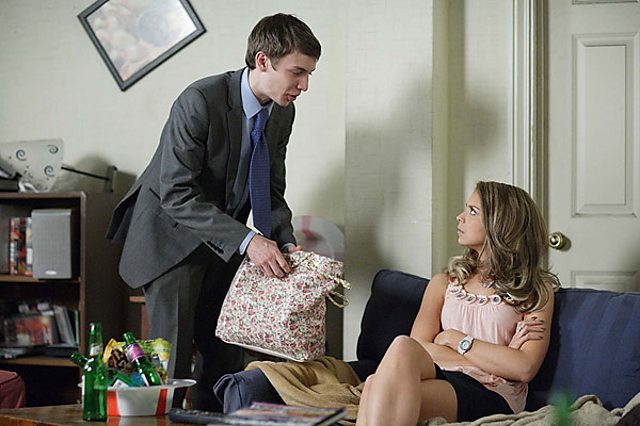 Souped up
Jack's seems to have a taste for a bit of private nursing, but do Ronnie's plans for something hot and steamy extend beyong the minestrone?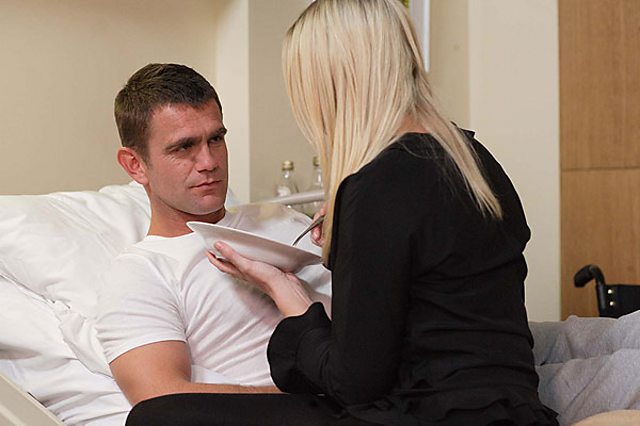 Driven to distraction

An impromptu in-car baptism becomes a matter of life or death for Denise, as Lucas decides to play God in order to protect his terrible secret.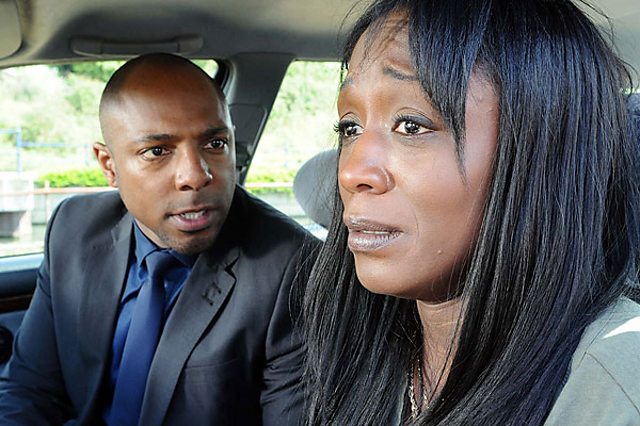 Karaoke kings

It's rare to find Ian and Phil in tune with one another, especially when it comes to Ben. Thankfully the poptastic pair decide to bring a little harmony to Walford. Looks like Shirley and Jane think they're top of the flops though.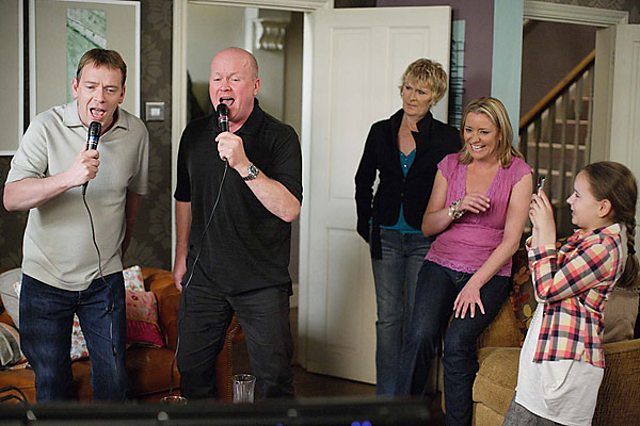 Business as usual?

Christian's making plans for the future, but both he and Syed are finding things tough emotionally.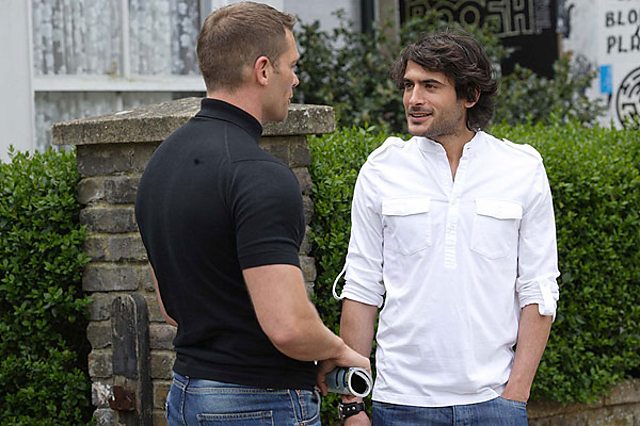 Crossing the line

Lucas and Libby survey the sealed-off square, as the police continue to get to the root of what's under Trina's tree.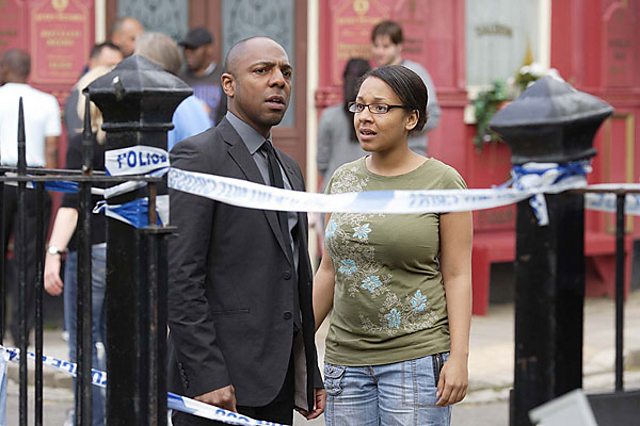 Photo opportunity

Don't let the smiles fool you - tensions are mounting at the Mitchells' family gathering. Who's in the frame for trouble this time?