Photo spoilers: It's Kimba time!
Here's a sneak peek of what's in store for week starting 30 January...
Kim starts a new exercise craze in Walford.
... And it looks like Heather is none too happy that Kim is working up a sweat with her man. Will Ms Trott get Hevvy with Ms Fox? Will we have a catfight on our hands? There's only one way to find out... WATCH!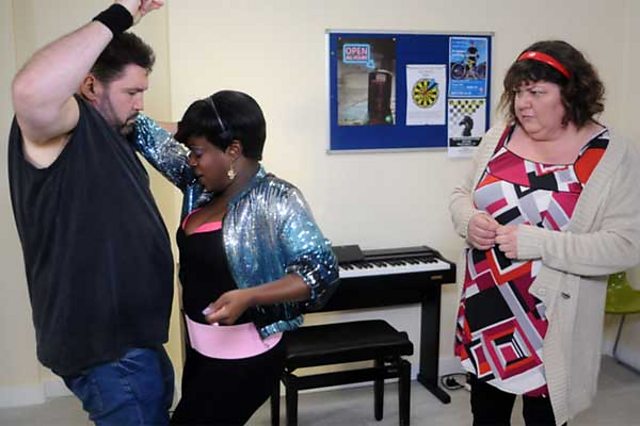 More spoilers coming your way on Tuesday 24 January...