Photo spoilers: Tug of love for the women of Walford
Week commencing 15 August 2011:
Hell hath no fury...
Like Vanessa scorned. Jack, Carol and Darren struggle to keep her under control, as a terified Jodie looks on What has tipped Vanessa over the edge?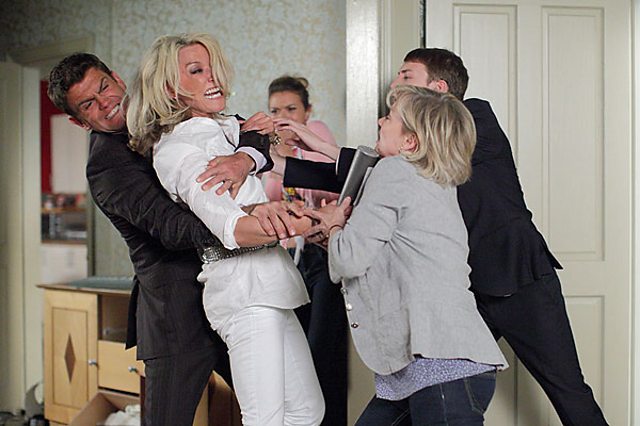 Style Queens
Pat and Jean battle for Norman's affections - but surely only one of them can be his Pearly Queen? Who's the real deal, and who is the imposter?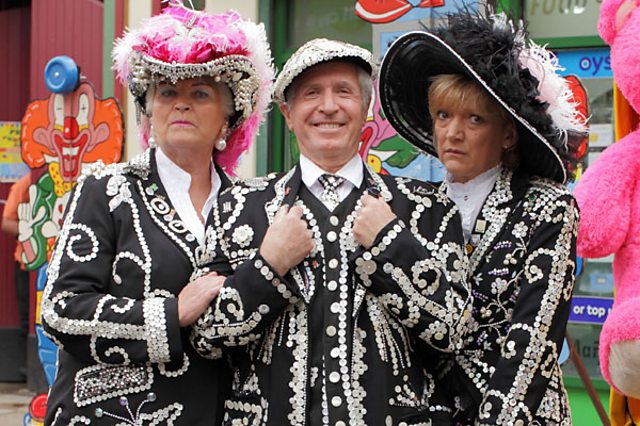 Kiss of death?

Whitney's lovin' lip-lock with luscious Lee - but is her dishy date hiding a secret that could put her life in danger?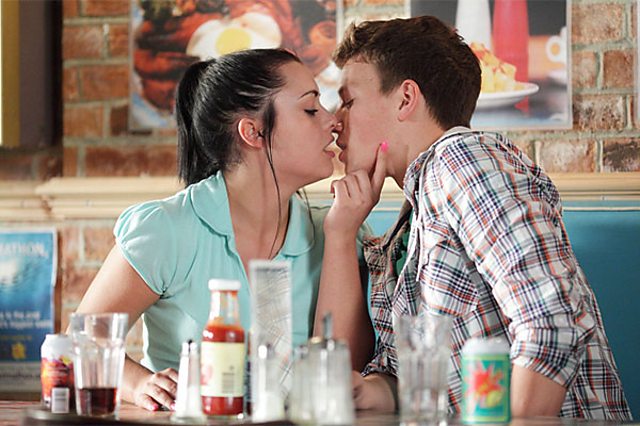 Taking the Michael?
Looks like more snoggage is on the cards! Vanessa seems to have calmed down a bit - even if her hair hasn't - but will Michael making a move on her solve anything?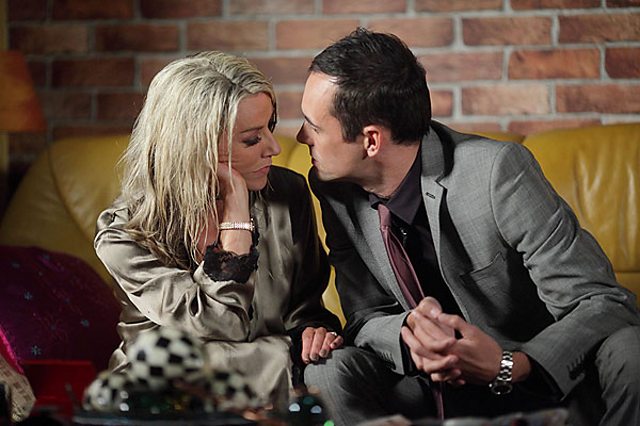 The waiting game
Trauma for Tanya as she visits the hospital. We're really hoping she doesn't become Walford's latest casualty.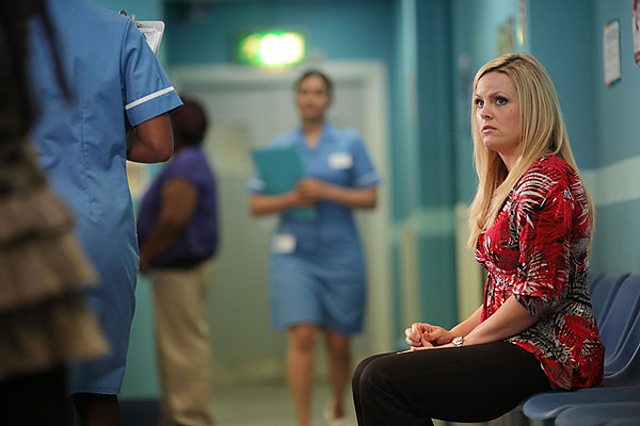 Lauren order?
The police crack down on dodgy dealer Ryan after a tip-off, but is Lauren in their sights too?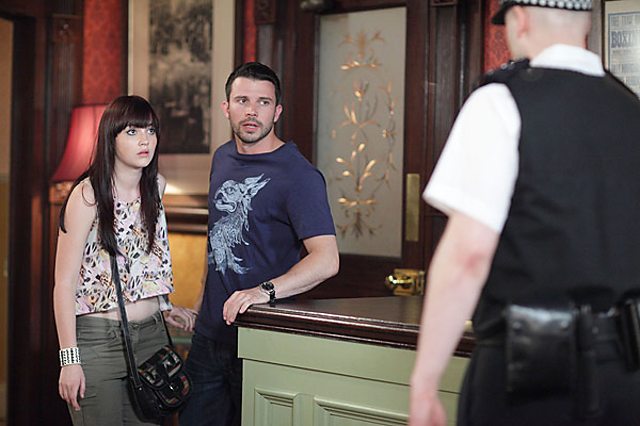 Pull the other one
Alfie, Christain and Anthony get to grips with a tug of war in the Square. But who are they trying to pull and who will win? Place your bets everyone!