Photo spoiler: Max and Jake come to blows!
On Friday we saw Carol tell Max about the mysterious pregnancy test. With brother and sister suspecting that the positive test belongs to Lauren, Max jumps to the shocking conclusion that Jake has got his daughter up the duff!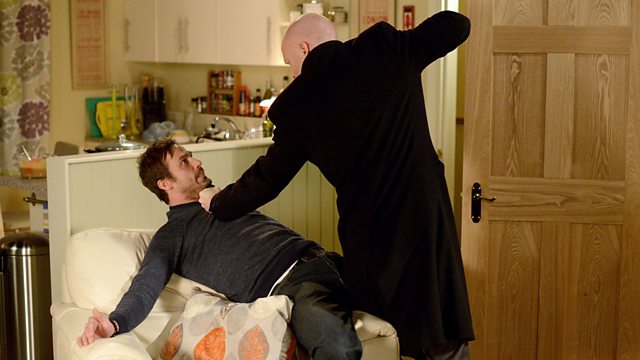 Having previously warned Jake to stay away from Lauren, it looks like Max won't be pulling any punches with his revenge!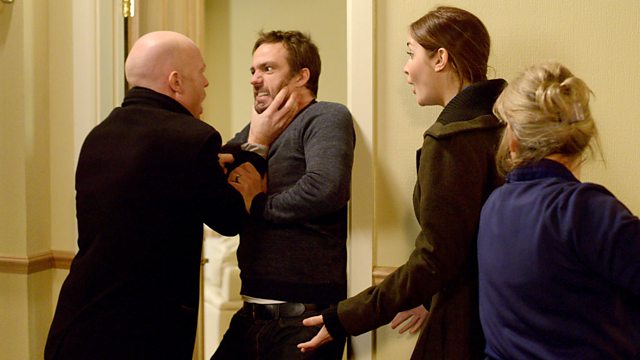 A horrified Lauren is unable to pull her father away and protect Jake - will she be able to convince him that the test isn't hers in time? And is she telling the truth, or is Sadie going to face up to some unexpectedly harsh home truths in nine months' time?
Don't miss this explosive confrontation tonight, Monday 20th January.